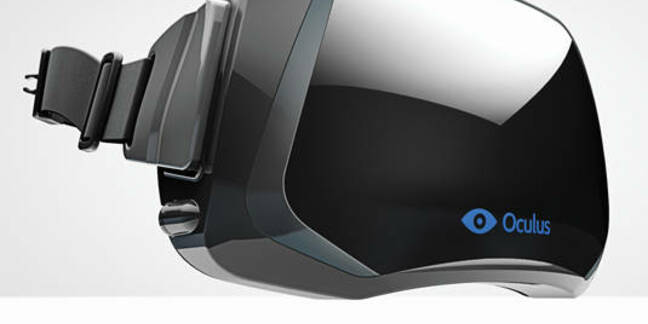 The man behind Minecraft says he is warming to the virtual-reality headsets made by Facebook-owned Oculus – and backing off a threat to never port his world-building game to the Rift hardware.
Markus "Notch" Persson tweeted that he was "over" the devouring of Oculus by Mark Zuckerberg's web advertising giant.
And about now I'm officially over being upset about Facebook buying Oculus. I'm upset about there being a hole in my favorite sock instead.

— Markus Persson (@notch) August 15, 2014
Notch, who owns software house Mojang, was at odds with Oculus in March when the headgear biz was snapped up for two billion dollars. Scoffing at the move at the time, Notch said that he didn't want to work with a Facebook-controlled Oculus, declaring: "I don't want to work with social, I want to work with games."
The about-face this month could leave the door open for a port of Minecraft to the Oculus Rift virtual reality system. While Notch stopped short of promising his company would bring Minecraft to Oculus hardware, fans immediately began clamoring for the port.
Among them was John Carmack. The Doom daddy and now Oculus exec promised his support for a Minecraft port.
@notch @brendaniribe say the word, ship the source, and i'll make sure It runs well on you-know-what...

— John Carmack (@ID_AA_Carmack) August 17, 2014
Since being released by Persson as a PC game in 2011, Minecraft has become a runaway hit and has inspired elaborate and detailed mods, maps and in-game art, including a scale version of Denmark.
In the process, the game has been ported to a number of mobile gadgets and consoles. While the Oculus Rift is hardly in need of more hype, a working version of Minecraft would definitely help the headset if and when finished units reach store shelves. ®
Sponsored: Ransomware has gone nuclear