This article is more than 1 year old
Rubber Ub' hub: Uber test-drives condoms, gift card, soap etc deliveries
Get drugstore stuff in a hurry – like it's a 1999 dotcom bubble all over again
Taxi app Uber is running drugstore deliveries to customers in the Washington DC area as part of a test to see if it can become more than an amateur cabbie collective.
Uber's in-development Corner Store can be accessed from a tab in the Uber app, and allows people to order their toiletries from an Uber driver. The inventory list includes all the goods you'd expect to find at a drugstore – medicines, contraceptives and greetings cards – delivered direct to the door between 9am and 9pm.
"No need to race to the store after a long day at the office — now you can request allergy medicine, diapers, toothpaste and over 100 other items through the Uber app," said the company in a blog post. "This limited-time-only experiment will run for a few weeks – but the more you love it, the more likely it will last."
Usually with services like this there's either a delivery fee, or the supplier makes up the difference with overpriced products. In Uber's case it's eschewing delivery fees, and the prices it's charging aren't beyond the pale.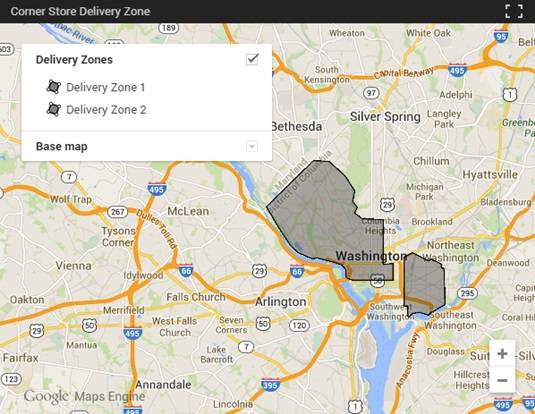 A small, but politically well-connected customer base
Given that the delivery area is tiny this isn't so much a trial as dipping a pinkie briefly in the water to see what bites, but it shows Uber has more in mind for its future than simply picking people up and dropping them off.
Uber and chief rival Lyft are engaged in a war for custom at the moment, with claims on both sides that the conflict has turned into a dirty tricks campaign. At the same time traditional cab firms, and some city governments, are kicking back against the commoditized car driving firms.
To fight this, Uber hired President Obama's former campaign manager David Plouffe as its SVP of policy and strategy on Tuesday.
While trying to offer a delivery service makes some sense, actually getting orders right is difficult to do. Back in the first dotcom bubble, Webvan, founded in 1999, tore through over a billion dollars in venture capital cash before crashing and burning in 2001 in one of the most expensive flameouts of that era.
Uber may make a successful go of it this time around – it doesn't have to buy a fleet of trucks to buy for a start. But if Amazon and Google still haven't managed to build a mainstream delivery service, El Reg wonders what Uber has that makes it think it can crack this tough sell. ®