This article is more than 1 year old
Vulture 2 takes a battering in 100km/h test run
Still in one piece, but we're going to need MORE POWER
Vid Watch Video
The Low Orbit Helium Assisted Navigator (LOHAN) team is still crunching numbers from last Friday's test run of the Vulture 2 spaceplane, which came at the end of an intensive week of brain surgery on the aircraft's Pixhawk autopilot.
Hats off to Linus Penzlien and Andrew Tridgell for crafting and installing the custom APM:Plane mission parameters/commands, more on which can be found here.
We'd already prepared a magnificent shed-built platform to mount the Vulture 2 atop a van...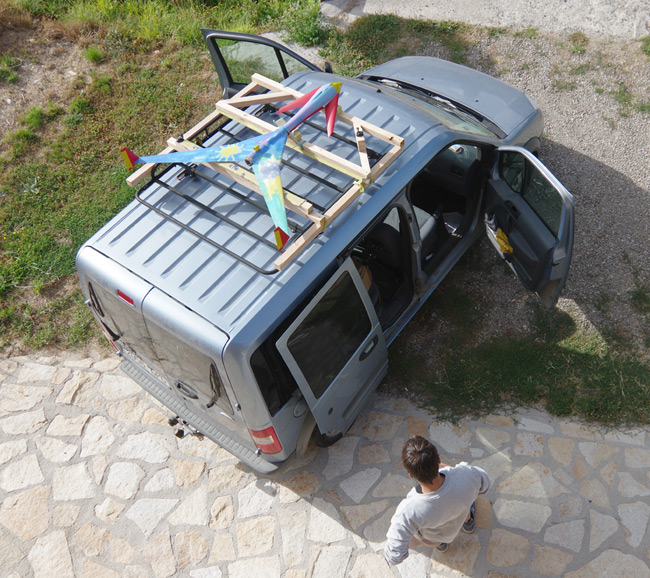 ...and with all systems ready to roll, we were ready to give the thing a blast. The specific aims of the test were:
Ensure the plane wasn't going to fall apart
Ensure the avionics, electrical connections, etc, weren't going to fall apart
Check Pixhawk GPS, compass, airspeed sensor, and so forth
Gauge battery performance
Try out Pixhawk MAV_CMD_NAV_ASCEND_WAIT command
This last item, according to Tridge, "is an AUTO mode command that is used to wait for LOHAN to ascend to the needed altitude, wiggling servos on the way"
"While ascending the servos will move through their full range every wiggle_time seconds."
The purpose of the command is to prevent the servos freezing on the ascent as the Vulture 2 soars majestically heavenwards under the helium balloon. In this case, we set wiggle_time to 15 seconds.
Before strapping the plane to the van, we took a moment to address complaints that there simply aren't enough pipes on this project. Lest anyone doubt we have sufficient boffinous accoutrements for the job, here's Linus setting the record straight...
...and here he is lashing down the spaceplane: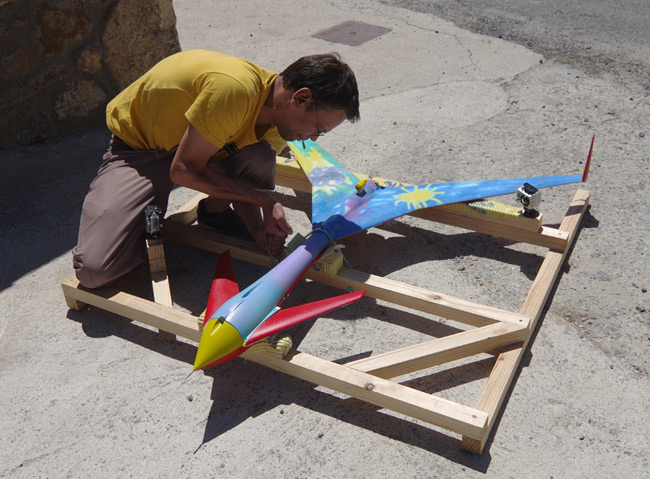 Our 20-minute blast down the King's highway began at the village of San Lorenzo, hitting Barco de Avila before we retraced our route, thundered through San Lorenzo at 100km/h and finally returned to the start point: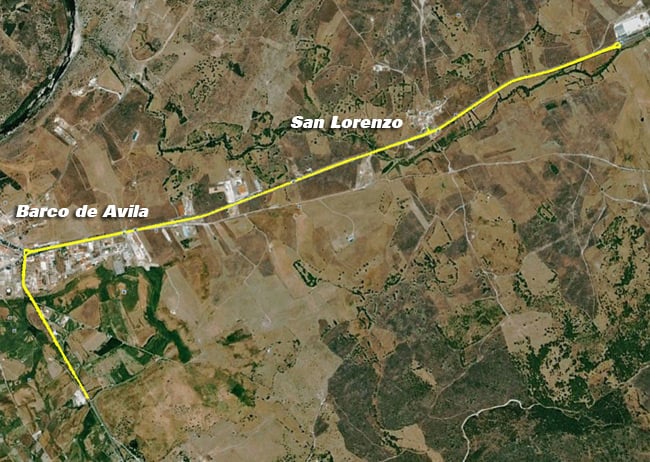 Here's a still from the vid (see top of the story) at 60km/h (58.46km/h, according to the Pixhawk logs)...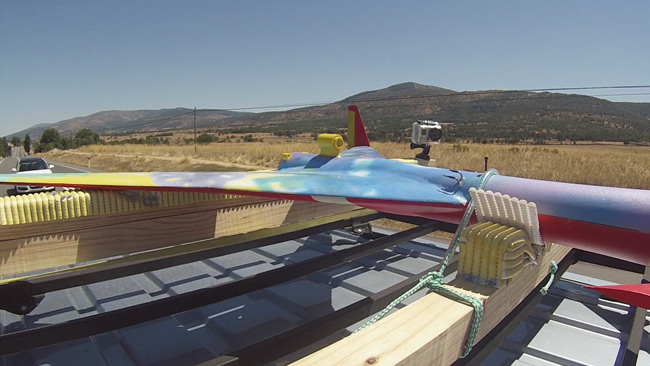 ...and here's the APM Mission Planner view: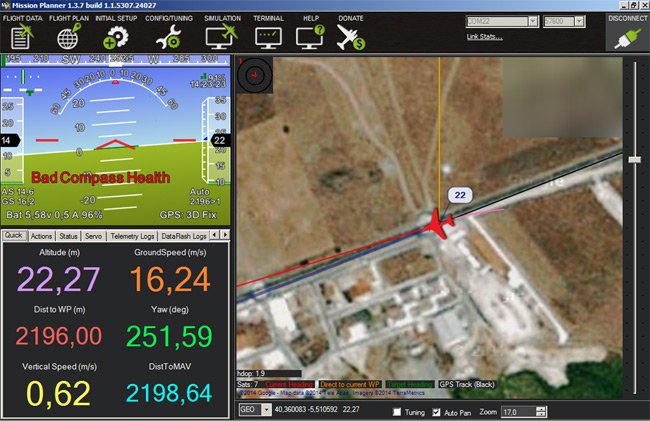 At 100km/h (according to the van's speedo, 93km/h according to the logs), the Vulture 2 was taking a bit of a pasting: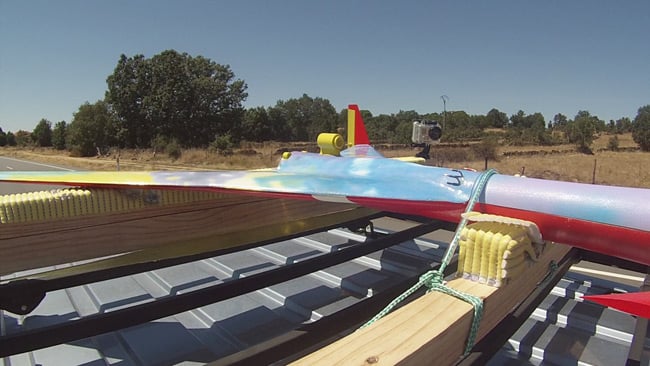 If you check out the vid at the top of the article, you can just see the starboard canard obeying the MAV_CMD_NAV_ASCEND_WAIT command. We had to disconnect the port canard and rudder servos for reasons we'll explain in a bit.
Try a couple of graphs, then, showing Pixhawk GPS speed, and airspeed sensor data overlaid: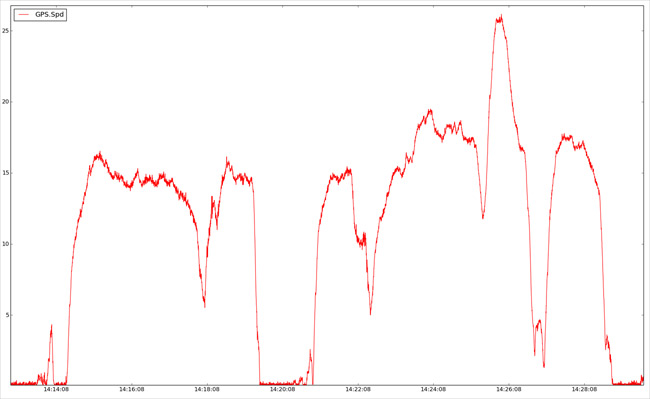 Pretty good. Everything else worked a treat on the run, except the compass, which was evidently disturbed by the van's metal bulk. We've still got plenty of data to plough through, including the results from the accelerometers, so that'll keep us off the highway for a while.