Vulture 2 takes a battering in 100km/h test run
Still in one piece, but we're going to need MORE POWER
---
PARIS, because we like our wiggle_time
Having wrapped the main run, we then disconnected the servos altogether and went for a drive to get further Pixhawk sensor data. The route took us to (where else?), the Peña Negra - launch site of our Paper Aircraft Released Into Space (PARIS) mission.
It's a tortuous route to 1,909m...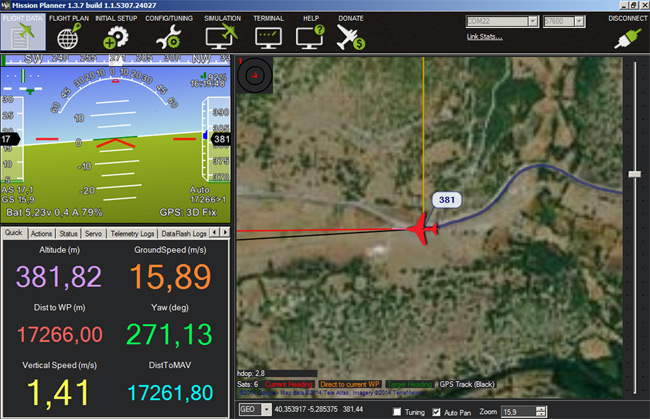 ...but we were very appropriately greeted at the top by a flock of hang gliders and paragliders enjoying the perfect flying weather: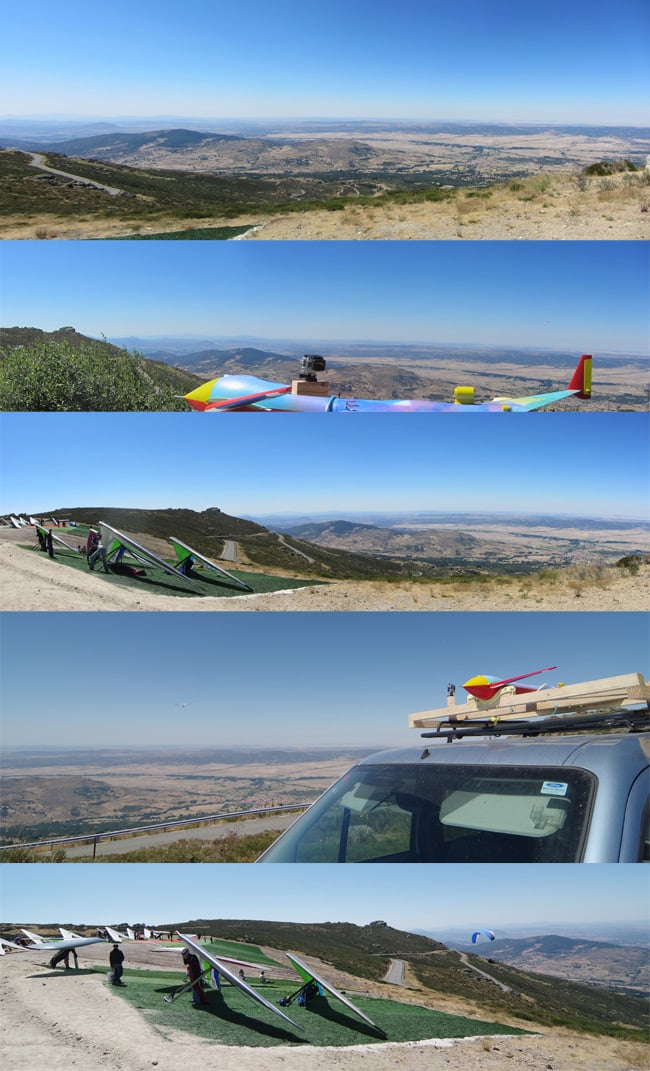 On the way up, in the spirit of aeronautical solidarity, we picked up a visiting paraglider chap from the Basque Country who was yomping his way back from a landing some 800m below the summit: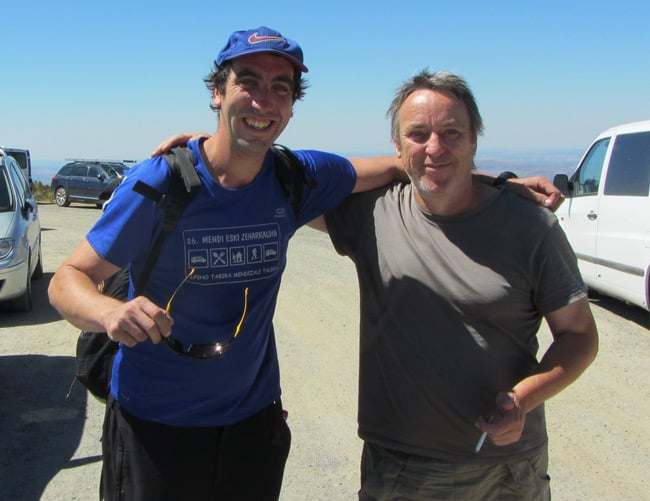 Naturally, a quick beer was offered as thanks, and gratefully accepted.
The total time for the Pixhawk-only drive was 116 minutes, during which we covered 92km. Suffice it to say, the autopilot was still going strong on four AA Energizer Ultimate Lithium batteries, and indeed operated continuously for almost five hours before we finally unplugged it.