Vulture 2 takes a battering in 100km/h test run
Still in one piece, but we're going to need MORE POWER
---
While the Pixhawk power is not a concern, the same sadly can't be said of the servos.
Bench testing last week showed the port canard servo had suffered damage in the same dramatic incident which saw its starboard partner go up in smoke.
A voltage reading from the Pixhawk's servo rail showed the servo provoking a wild and unacceptable fluctuation...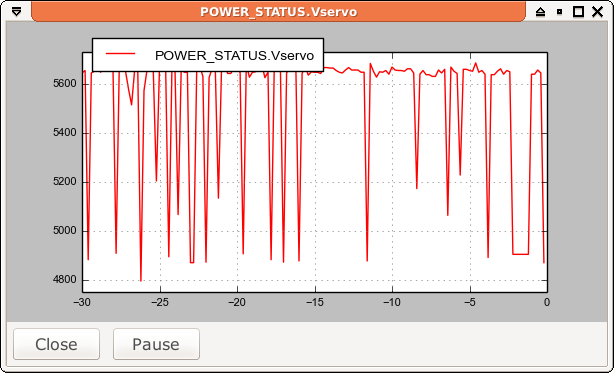 ...so we had to disconnect that for our road test, awaiting delivery of a replacement. Furthermore, we were pushing our luck attempting to power both Pixhawk and the servos from one battery pack, as seen here in our avionics schematic: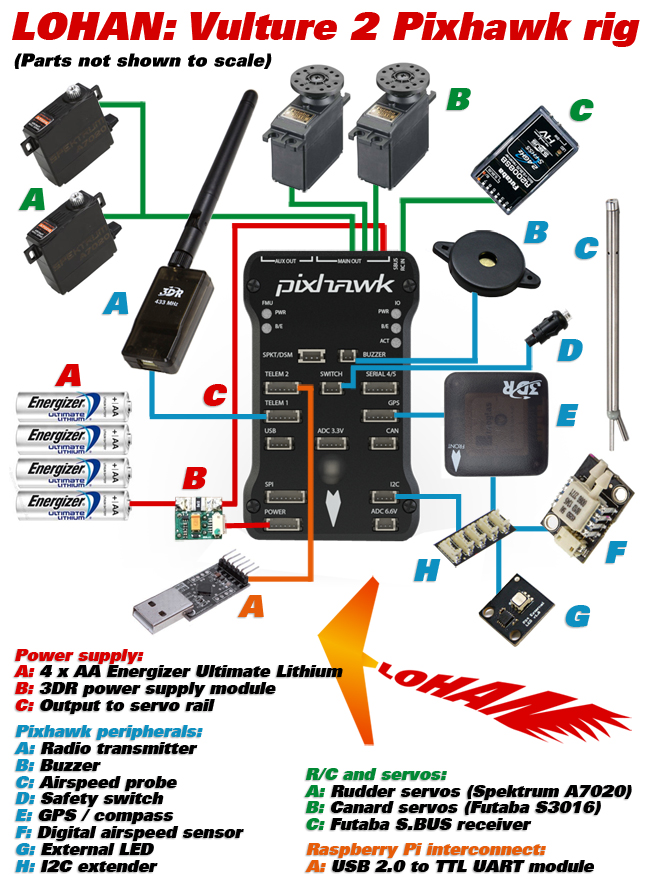 In the end, the servo current draw prompted the Pixhawk to brown out and reboot, a completely unideal state of affairs. Mercifully, the solution is pretty simple: cram in a dedicated battery pack for the servos, with the output regulated by a BEC.
That should do the trick, and we'll then take the Vulture 2 out for final spin with all servos powered. Onwards and upwards... ®
---
More from the lovely LOHAN:
---