This article is more than 1 year old
Cryptolocker flogged on YouTube
Cat video encrypts all the things
Cryptolocker is being flogged over YouTube by vxers who have bought advertising space, researchers Vadim Kotov and Rahul Kashyap have found.
The researchers made the discovery while monitoring YouTube and website banners for instances where malware writers had actually purchased space to foist their wares on unpatched web users.
The duo who will present at the upcoming Virus Bulletin 2014 conference in Seattle, wrote in a paper that advertisement networks are a viable way to flog virus and trojans.
"We conclude that ad networks could be leveraged to aid, or even be substituted for current exploit kits," they said.
Purchased ad space was a cheap and effective means of foisting browser malware allowing attackers to filter victims by language, location, and interests, VB reported. Malware contained in ads could be obfuscated and then unleashed once conditions like operating systems, browser versions and other elements were met.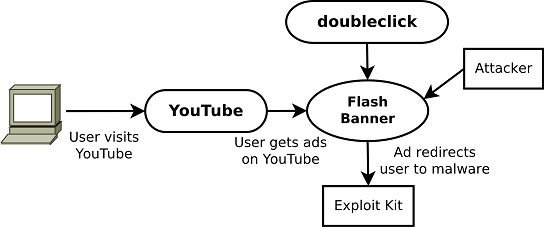 The YouTube Cryptolocker ads
CryptoLocker surfaced in September, distributed through Gameover ZeuS. It encrypted important files such as images and documents on compromised Windows machines before demanding that victims pay up to $500 in BitCoins within 72 hours for the private keys necessary to unlock files.
CryptoLocker used AES symmetric cryptography to encrypt the files and encrypted the AES key with an RSA-2048 bit public key generated on its server side.
It came as malvertisers were caught flinging malware over Yahoo! ad networks.
An apparent uptick in malvertising prompted the US Senate to issue a report Online advertising and hidden hazards to consumer security and data privacy, recommending the Federal Trade Commission should enforce better industry protections against the scams.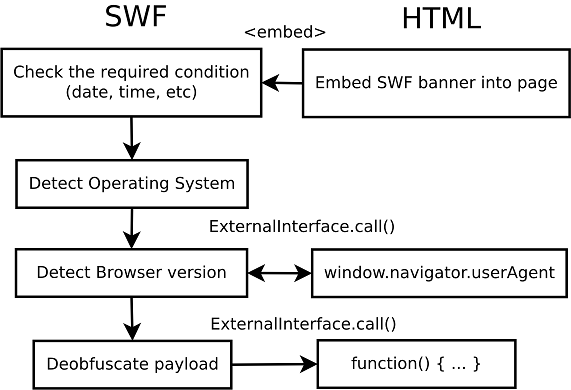 Normal malvertising
Many excess ad spaces were flogged through affiliates which may accept advertisements without checking the authenticity of the buyer or the code to be run. Even those that do could end up foisting malware if they failed to detect code alterations made after the purchase by an attacker.
The research pair said advertising networks could do very little to prevent the attacks. ®