Intel has reportedly fixed a date to ship its octo-core Haswell-E processors and X99 Express chipset, with a Japanese outlet saying they will hit the shelves on August 29.
Japan's Hermitage Akihabara says the high-end desktop silicon and associated motherboards have been brought forward a little from the expected September ship date.
That report suggests there will be a rush of motherboards hitting the market, at least as many as when the predecessor Intel Z97 arrived.
According to Guru3D, EVGA's X99-based motherboards will have five PCI Express 3.0 x16 slots with a choice of three configurations; and a 10-port SATA3 16 GB/second storage controller with a variety of RAID configurations.
The Guru3D piece shows off a US$250 mATX and a US$400 Classified motherboard variants.
The Classified appears to feature an x4 PCI-Express slot, eight DIMM slots, two M.2 and 10 SATA3 ports. ®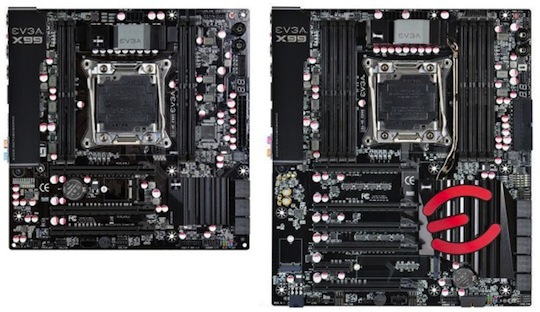 Neowin's images of the EVGA mATX and Classified motherboards