Symantec's share price has plunged on reports that its planned merger with Broadcom has fallen through.
According to CNBC, several sources have confirmed that the deal is off after Symantec insisted on too high a price – $28 a share – to sell up. That report, and the claim that it was asking too much, appear to have been validated when Symantec's stock price immediately dropped 12 per cent and has continued to slowly slide all morning. At the time of writing, it is down 15.5 per cent at $21.64.
Adding insult to injury, Broadcom's share price has risen slightly – up 1.7 per cent at the time of writing – demonstrating that as far as analysts are considered Symantec is not exactly a shining tech target.
Its CEO Greg Clark stepped down in May with no permanent replacement; something Symantec has had to get used to, losing five chief executives now in eight years. The security shop is also plagued with allegations of dodgy accounting, into which investigations are ongoing.
That said, when reports of the proposed deal first appeared, Symantec's price went up 18 per cent and Broadcom's went down 4 per cent, so Symantec has become mildly more interesting to the markets, presumably because they suspect someone else may look at buying the legacy security outfit.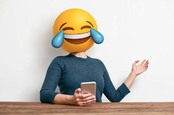 Symantec offloads its certs and web security biz to DigiCert
READ MORE
The Broadcom/Symantec love-in was short-lived. Just two weeks ago, it was reported that the two companies were in "advanced talks" with Broadcom planning to pay $15bn for control.
What went wrong? Well, CNBC reports that Symantec wanted $28 a share and Broadcom thought that was too high. Bloomberg has added more context by reporting that the deal was set higher than that – $28.25 – but Broadcom insisted on a drop of $1.50 – ie: down to $26.75 a share – after it had done its due diligence. Symantec wasn't happy with that and walked away. The deal was due to be announced this week.
The rationale for the deal was that Broadcom wants to get into higher margin software, a year after it bought CA Technologies for $18.9bn. Broadcom has had a relatively tough run of late as semiconductors slumped 12 per cent year-on-year in the first quarter of this year.
Broadcom CEO Hock Tan is also under pressure to justify his wage packet: he was the highest paid exec in the US in 2017 with a salary of $103.2m a year. Symantec will be the second failed takeover in the past year after Broadcom missed out on Qualcomm after US authorities blocked the deal, citing national security concerns. ®
Similar topics