Nearly 20 million computers remain infected with malware targeting a vulnerability first targeted four years ago by the Stuxnet worm.
The flaw (CVE-2010-2568) was a Windows operating system bug in the way shortcuts worked allowing quiet download of the random dynamic library on Win Server 2003 and XP through to version 7.
Since July 2010 it has continued to power the Sality worm, and fueled Stuxnet and its derivatives Flame and Gauss on unpatched machines.
The Red October malware emerged in January last year targeting diplomats, governments and scientific organisations around the world through the Stuxnet vulnerability in what was described as a sophisticated attack campaign.
In its August security report Windows usage and vulnerabilities the company said it detected 50 million infections across machines -- a number which could be inaccurate due to the possibility that vulnerable tags generated by a worm were included.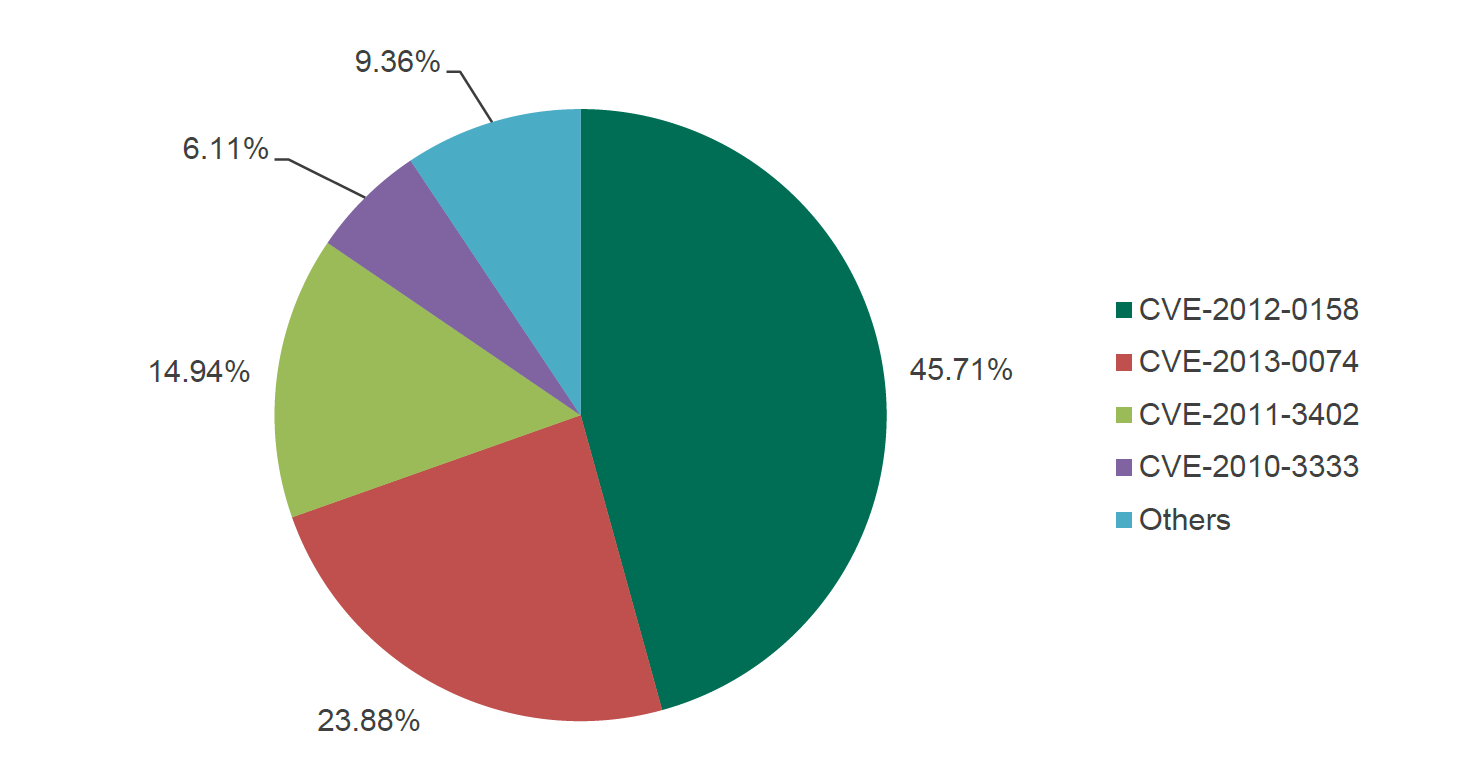 Popular CVEs: Kaspersky
Most Sality-soaked boxes ran Windows XP in Vietnam and India, while a quarter operated Win 7. Server 2003 and 2008 were only slightly targeted.
"Vietnam, India and Algeria are among the leaders not only in the percentage of outdated XP users but also in the number of Kaspersky Lab detections of one of the most dangerous Windows vulnerabilities currently known," the report stated.
"... when it comes to Windows and other Microsoft products vulnerabilities, the attackers are not willing to 'keep up with the times' and create exploits for relatively new vulnerabilities. This might happen because the attackers are quite satisfied with the old vulnerabilities - a large number of computers with outdated Microsoft software boost the efficiency of exploits for well-known vulnerabilities."
K-Labs suspected malware writers targeted XP-loving countries as opposed to Australia, the US and Britain to gain the most bang-for-buck, for much the same reasons that they target Windows over Linux and Mac.
Other popular exploits picked up during the report research (but less common than CVE-2012-0158) included CVE-2013-0074 affecting Microsoft Silverlight as part of the Angler exploit pack, and CVE-2011-3402 which was the third most common exploit targeting the TrueType fonts processing module affecting a number of Windows versions first detected in September 2011.
The latter exploit was used in the Duqu trojan spyware, said to be the satan spawn of Stuxnet.