Special Report In January I was in the pub with Richard, an old school friend I hadn't seen for 30 years and whom I was keen to impress. Then he asked one of those seemingly simple questions. "Simon," he said. "You'll know which 4G network I should be on".
Just 10 words but a whole heap of trouble. And like any good pub conversation, it led to stuff happening. Not long afterwards I met US coverage experts GWS at Mobile World Congress. I saw a way to answer Richard's question. All I needed was to ask them for some help.
GWS delivered magnificently and we set about a project for which the company – if they had been billing The Register – would have charged approaching $100,000, although the kit costs at least that much.
Global Wireless Solutions Inc, or GWS to its friends, has an extensive team of testers who drive around significant parts of the US in a fleet of eighty Chrysler Grand Voyagers packed to the gills with Rohde & Schwarz test gear, checking mobile coverage for the US networks.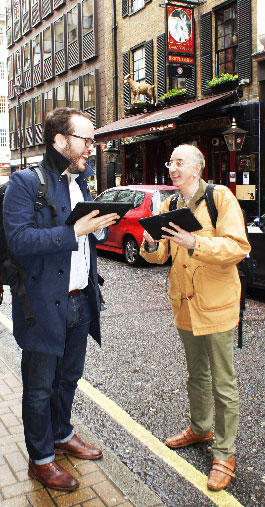 The bit of kit GWS is most excited by is the QualiPoc Freerider II from SwissQual. A custom backpack for testing mobile coverage, it liberates testing from the back of a van to measure coverage in locations where people actually use the things. We wanted something a little more comprehensive than just looking at Richard's house and office, and so we looked for London landmarks instead.
I'd done something similar before. Twenty years ago when I was at What Mobile magazine, we looked at making phone calls from places which were featured on the Monopoly board. Journalist Derek Cohen wanted to know if the brand new Orange phone he had was any good. It turns out not only was Orange the 1994 winner, but that Orange used Derek's route for testing for many years afterwards.
Twenty years on, the same question is still relevant. With more resources than Derek and his Yamaha Fazer 600, GWS set about deriving an authoritative answer. Part of the reason for using the QualiPoc Freerider was that it can measure in-building coverage, and we were discussing this in The Register's London office when tech wizard Murray had a flash of insight: "So it's a pub crawl?"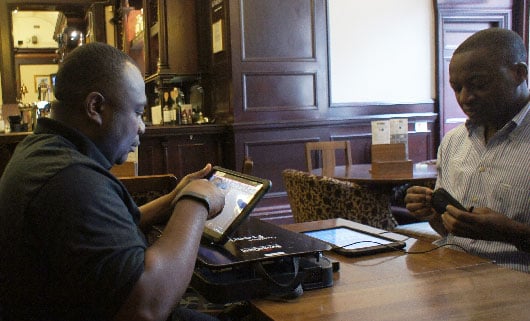 Fabrice Tanoh and Drissa Coulibaly testing coverage at Marylebone Station
So here it is, Richard: The Register MObile Network OPeratOr anaLYsis (MONOPOLY) CoveRage And Weekday Legwork (CRAWL), a coverage survey, a board game and a pub crawl.
Two experienced GWS testers, Fabrice Tanoh and Drissa Coulibaly, flew over from Virginia and spent the last week of May and the first week of June trudging the streets of London, each of them equipped with the test kit. Over the time they made 4,511 voice calls and 22,915 file transfers. In doing so they ran up mobile data bills of £4,982 and quite a bit of time was spent explaining to the mobile networks that we were not fraudulently using the SIMs – in fact we were often paying up front, even on the contract SIMs, so that data didn't get throttled or switched off. (The month after the testing, when one of the SIMs was returned to GWS's PR man Colin Myer and a £1,500 bill had been paid, Vodafone asked for another £200 upfront)
Similar topics