Hats must be tipped today in tribute to Brit balloon bod Leo Bodnar, whose ultralight B-64 payload is about to complete its second circumnavigation of the planet.
The 11g B-64 rig – comprising radio transmitter, LiPo battery and a couple of solar panels slung under a transparent film envelope (pics here) – launched on 12 July from near Silverstone, Northamptonshire.
It completed its first circumnavigation on 31 July, and was this morning approaching Ireland: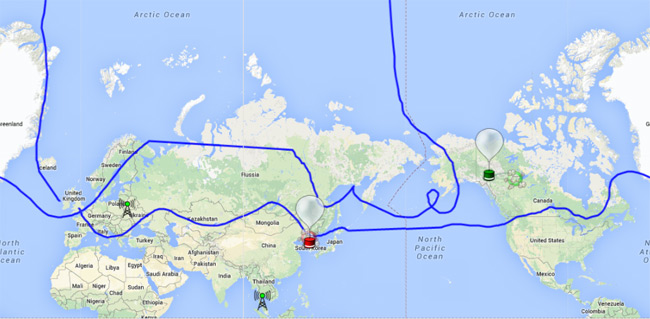 Marvellously, the data shows it recently passed over the North Pole, coming to within 10km of that point, projected vertically into the stratosphere, naturally.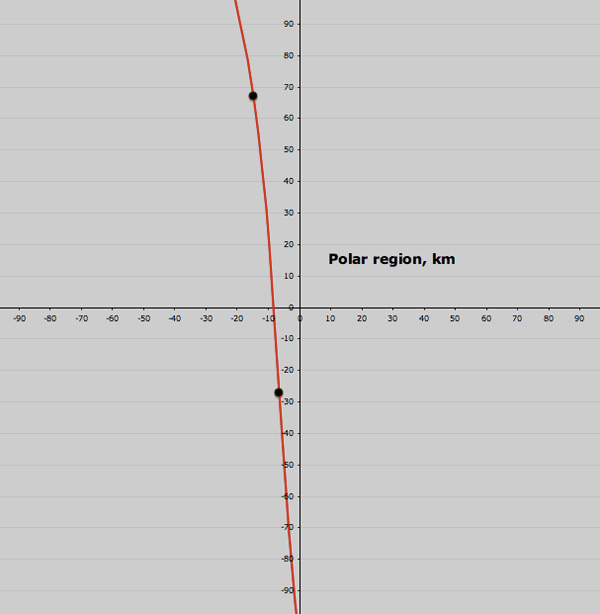 Here's a nice view of the whole jaunt, grabbed as B-64 tickled Iceland on its second return home: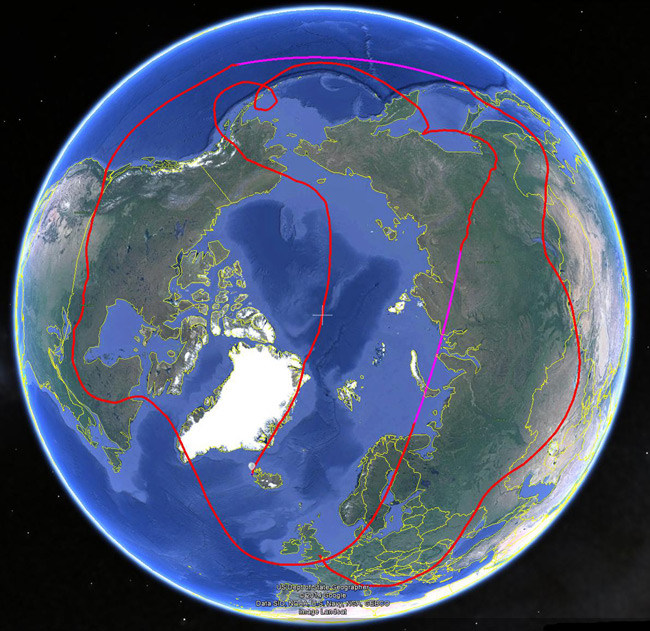 You can follow the mission track live right here. ®