This article is more than 1 year old
LOHAN gets laughing gear round promotional mug
First Kickstarter reward lands at spaceplane mission HQ
As we reported yesterday, the Low Orbit Helium Assisted Navigator (LOHAN) team has scrapped plans to launch the Vulture 2 spaceplane above Europe and is instead taking its audacious ballocket mission to Spaceport America in New Mexico.
To fund the basic extra costs of the relocation, we'll be rattling the tin down at Kickstarter, offering backers delightful LOHAN merchandise in return for their wonga.
We're currently in the process of sourcing t-shirts, stickers and embroidered mission patches, but one thing that has already landed is a sample of the LOHAN mug, seen here in US livery (which appears on both sides, naturally):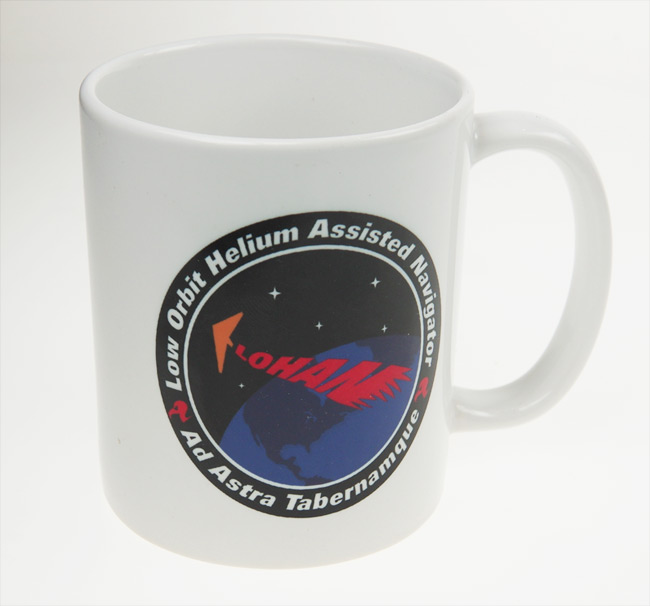 We're obliged to Chris Pyper at Space Graphic Solutions, they of Vulture 2 vinyl wrap fame, for knocking up a couple of mugs at short notice.
The receptacle above is how the logo looks if you apply it in its original form - a bit squashed horizontally.
Deploying some fiendish mathematics and tears of experience as to how the human brain perceives circular things on mugs, Chris was able to produce a second version which, while appearing perfectly round when viewed square on...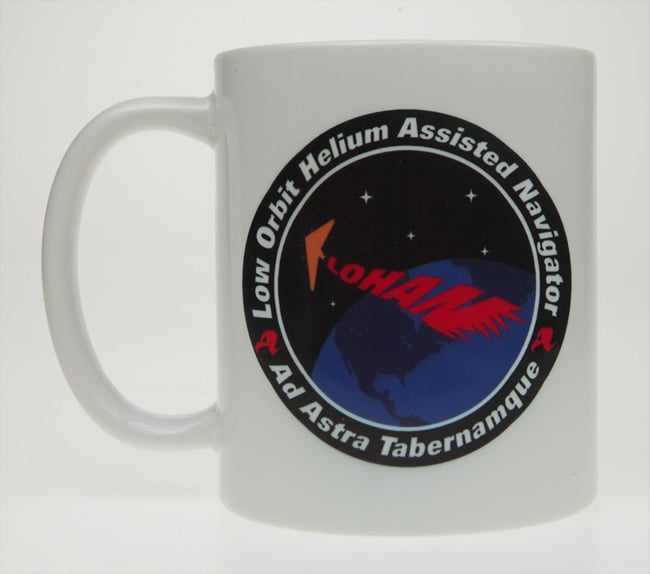 ...is actually stretched at the sides: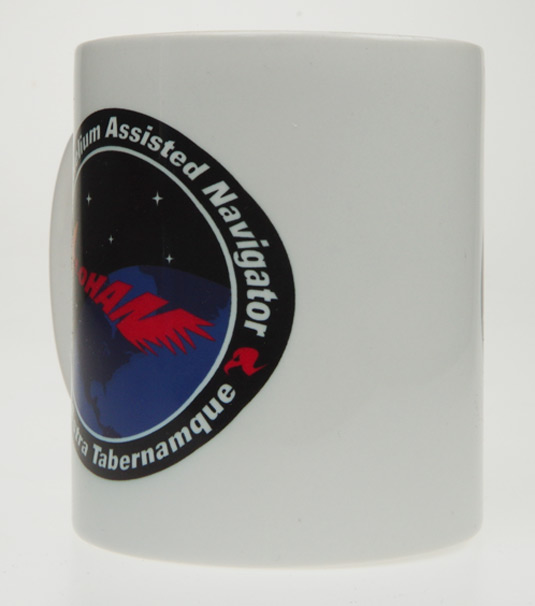 Ingenious stuff. So, we're good to go on the mugs, and here's our artist's impression of how our not-available-in-the-shops t-shirt will look: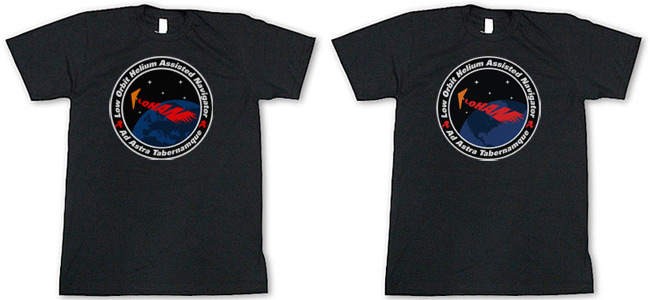 We have no doubt you're straining at the leash to get your hands on some of this magnificent kit, and you'll be able to do just that as soon as our campaign goes live on Kickstarter. Watch this space... ®
---
More from the lovely LOHAN:
---