US Copyright Office rules that monkeys CAN'T claim copyright over their selfies
Photographer can't cash in on primate pics
---
The US Copyright Office has refused to register the copyright of the infamous selfie taken by a monkey.
The Office said in its latest copyright law compendium (PDF) that images taken by animals, including the 2011 primate self-shot, could not be registered for copyright by a human.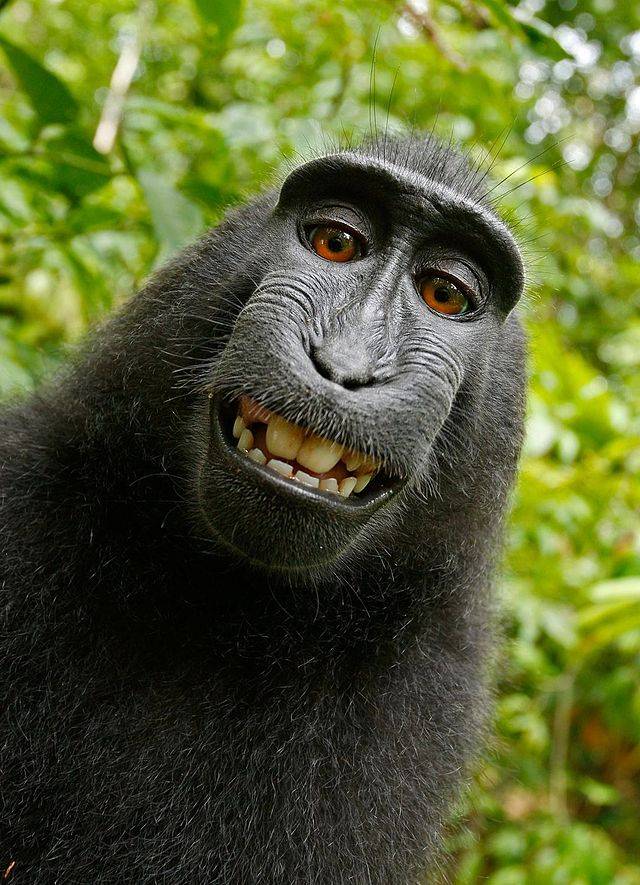 "The Office will not register works produced by nature, animals, or plants," the US copyright authority said.
"Likewise, the Office cannot register a work purportedly created by divine or supernatural beings, although the Office may register a work where the application or the deposit copy(ies) state that the work was inspired by a divine spirit."
The document specifically cites the monkey picture which has been the source of a legal battle between the Wikimedia Foundation and a British photographer. Nature photographer David Slater said that the image was taken in 2011 when a mischievous macaque swiped his camera and was found to have pressed the shutter button a number of times.
The image would later become an internet hit and was picked up by Wikipedia, only to touch off a legal battle over whether Slater owned the rights to the image (and the royalties which come with it).
Now, according to the Copyright Office, the matter is formally settled. The Office clearly says that unless a human took the image, it cannot be registered and thus Slater cannot claim US copyright on it. ®