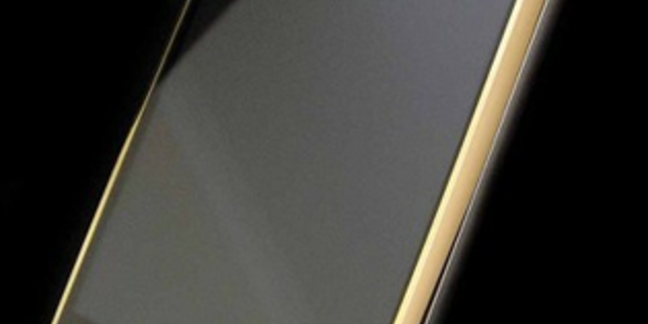 The average iPhone app fanboi makes nearly double the mean US annual salary.
So says research firm comScore, which claimed in its most recent mobile app report that owners of the gilded fruitphone pull 40 per cent more money on average than their Android-owning counterparts.
According to the company, iPhone users haul and average US$85,000 through the door, compared to an average Android user making $61,000 in the time it takes for Earth to go around the Sun. The annual mean wage for all US occupations was $46,440 according to the US Bureau of Labor Statistics (BLS).
Based on Bureau of Labor Statistics figures from 2013, the average iPhone salary would be in the range of those made by, among others, systems analysts, civil engineers, physical scientists and postsecondary political science teachers.
Android owners, meanwhile, fall in line with the pay grades of anthropologists, criminal justice professors and sales representatives.
The study also found that those moneybags iPhone owners spend more time fondling their phones, averaging nine hours per month more than Android owners. iPhone users also tend to be younger, with 43 per cent in the 18-34 age segment compared to 39 per cent for Android.
Usage figures, however, may be skewed by a few heavy users. comScore noted that just 7 per cent of users were responsible for nearly half of the app download traffic it recorded. The company estimates that just one third of smartphone owners download new apps at a rate of at least one per month.
Facebook was by far the most popular mobile app in the US, with comScore logging more than 115 million unique visitors over the three-month period ending June. YouTube was second with 83.39 million, followed by Google Play (72.24 million) and Google Search (70.1 million).
While the growth of the mobile space has been credited with helping cause a sharp dip in PC sales, users are not abandoning their desktops in favor of smartphones, say researchers.
The study also found that desktop browsing and mobile browsing are not mutually exclusive and while mobile usage has grown 52 per cent over the past year, desktop browsing has held steady with a one per cent growth rate. ®
Sponsored: Webcast: Ransomware has gone nuclear