This article is more than 1 year old
The Register Monopoly Pubcrawl Mobile Map: VODAFONE VICTOR in LONDON
Unless you just want the best 4G: Then EE
Special Report Get a load of our fabtabulous interactive mobile Monopoly map - now complete with 3G/4G data results - right here
If you think "data" is what you do with your girlfriend then move on, probably to another website: there is nothing to see here. But if you think mobile data in London is interesting you need to read this.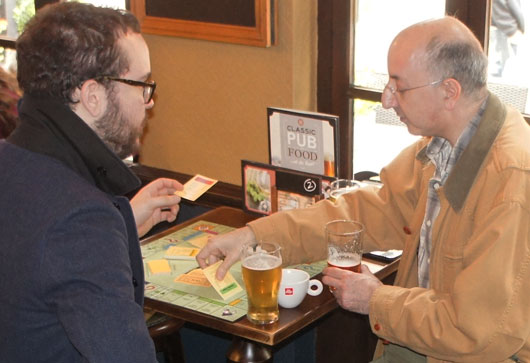 Jasper and Simon wonder if network planners have a better map
In the last week of May and the first week of June, mobile survey coverage company GWS with a little bit of help from Vultures Jasper Hamill and yours truly trudged around twenty eight locations in London, taking in Old Kent Road and Whitechapel Road through to Park Lane and Mayfair which - as any Brit who's suffered a family Christmas knows - are the squares on the London version of the Monopoly board.
The precedent for this was a similar test I worked on twenty years ago at What Mobile magazine where we tested analogue and 2G voice. Things have moved on and we wanted to see how the networks compared. We looked at 2G and 3G voice, and now here are the results for 3G and 4G data.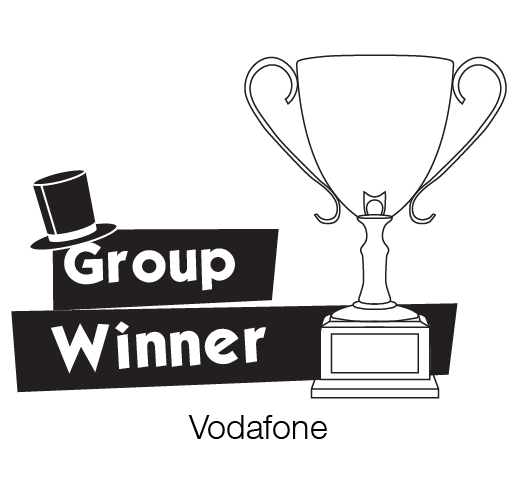 Stress and nervous tension are now serious social problems in all parts of the galaxy and it is in order that this situation should not be in any way exacerbated that the following facts will now be revealed without further ado: in broad outline the best 3G was from O2 and the best 4G was from EE. But Vodafone was second best at both 3G and 4G, and that in combination with being best at voice - in our view - makes Voda the overall best mobile network in London at the moment. But it should be noted that we originally set out on this quest to examine 4G data coverage specifically, and if that's your priority then EE is the winner.
Our tests, using state of the art SwissQual Freerider II backpacks, gave a tremendous level of insight into what went on with the networks. In particular by being locked to 3G and 4G respectively we could measure not just the four brands but the eight networks. The intention was not to focus on user experience, but rather the performance of each network technology (3G, 4G) deployed by the wireless operators. Hence for each of the four operators a test device was solely locked on 3G data network, while the other was solely locked onto 4G data network.
It's important to understand how relevant 3G is. Only about 10% of the UK mobile base has a 4G enabled subscription – although more may have 4G capable phones. National coverage of 4G is rolling out apace but it's still early days. So with only a few of the people using 4G some of the time, 3G is for most of us where it is at.
Of course this is The Register, the most tech-savvy readership on the web, so 4G matters more here than the UK numbers might suggest. Also we were looking at London so 4G signal is going to be better than in most places.
Three had the poorest 4G network coverage overall. At Trafalgar Square the Three 4G network is practically non-existent giving 8% reliability. Ironically when What Mobile did its test twenty years ago we uncovered a major Vodafone hole in the same spot. At Coventry Street and Northumberland Avenue Three only had 57% reliability and at another six locations reliability less than 90%.
O2's 4G network struggles in Mayfair providing 63% (whereas its 3G network had nearly 100%). At Vine Street, Bow Street and Trafalgar Square reliability for O2 4G was less than 90%.
For the rankings we measured the networks on upload speed, download speed and task success rate to measure reliability.
For 4G, EE stood out top in all categories. Vodafone came joint top on reliability second on speed. O2 was third on speed and reliability and it was a straight fourth place in every category for Three 4G.
On 3G things were very different. Vodafone and O2 shared the top spot for reliability while O2 came top for speed and the others tied for second position. This put O2 top with Vodafone a whisker behind, Three third and EE fourth.