This article is more than 1 year old
LOHAN tunes into ultra long range radio
And verily, Vultures shall speak status unto distant receivers
Our Low Orbit Helium Assisted Navigator (LOHAN) Vulture 2 spaceplane has taken a massive leap in transmitting power with the installation of a mighty 900MHz ultra long range radio module - the RFD 900u Radio Modem by Oz's RF Design.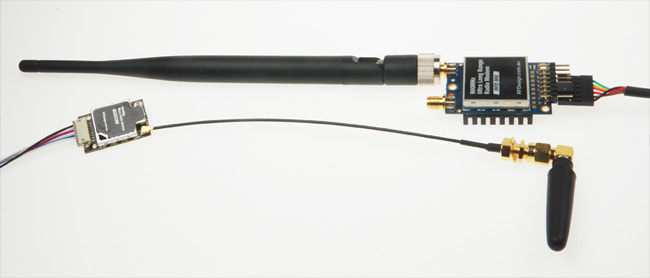 The diminutive module plugs straight into the Pixhawk autopilot, replacing the standard 3D Robotics radio, and - when talking with its big brother the RFD 900 (at top, above) on the ground - will allow us to monitor and control the flight from afar via the ArduPilot Mission Planner.
Thanks very much to Andrew Tridgell for providing the kit, and here's the 900u, as he got the thing set up from the comfort of Australia during our recent Pixhawk brain surgery...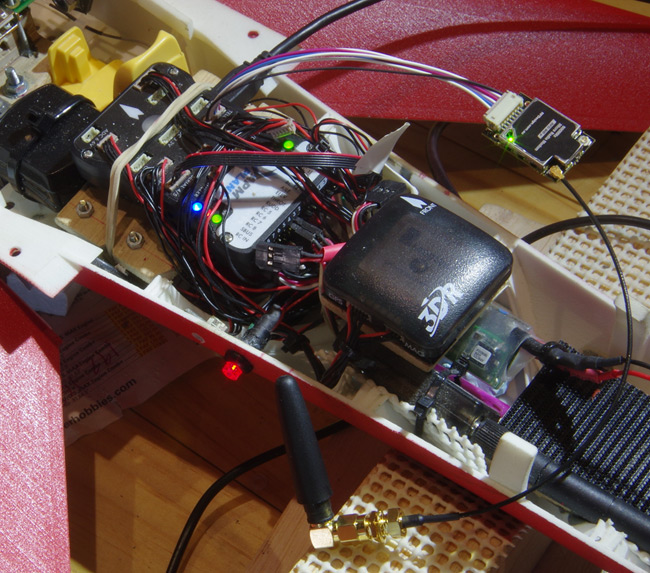 ...and here are the settings in Mission Planner, with the SiK firmware installed: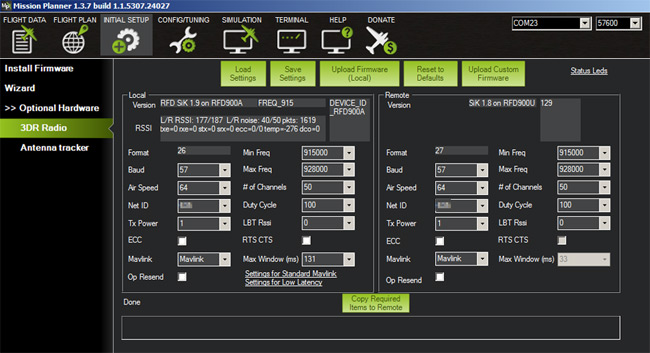 That all took Andrew about five minutes. Sadly, not even he can remotely install the radio and antenna in the Vulture 2, so that will fall to the physically present team members, just as soon as we've worked out the best place for them.
So, the audacious purpose of all this is to provide Andrew a live feed from the Pixhawk during the Vulture 2's flight, enabling some on-the-fly tuning. Our chums at Edge Research Lab have experience with this radio kit, and are working with him to establish the link via a Linux laptop at the launch site and a 3G dongle.
Suffice it to say, the chaps have got it well under control. The ultimate range of the onboard 900u depends on interference from the other avionics and whether we crank up the transmitter to 11. By our reckoning, we've got more than enough power to keep the aircraft in range for the whole mission.
And while we're on the subject of radio, we recently took delivery of an extra item for our tracking arsenal - a FUNCube dongle: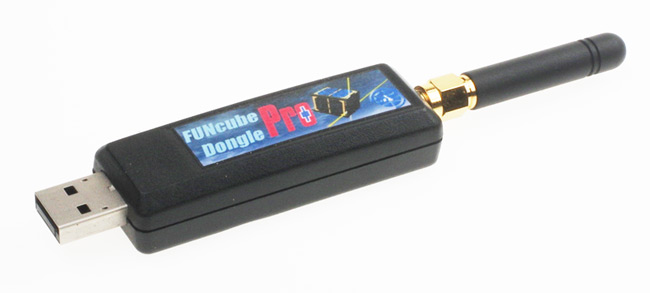 This is a software defined radio dongle that you just plug in, and, after grabbing some suitable software, away you go. Originally designed to "receive the FUNcube-1 satellite launched back in November 2013", the FUNcube will be working to keep an eye on the world's first rocket-powered spaceplane.
We'll bring you more on the FUNCube and how we'll use it via dl-fldigi to broadcast payload/aircraft radio tracker positions to the world in due course. ®

---
More from the lovely LOHAN:
---