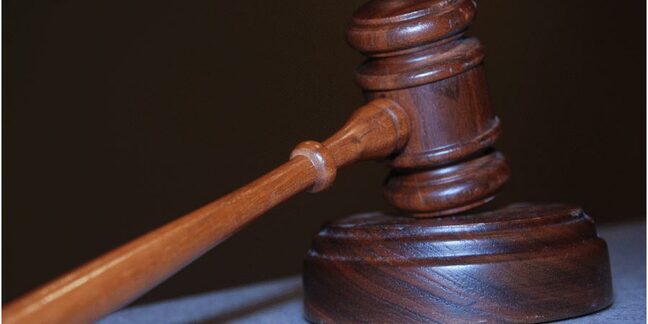 Google will pocket a tidy $1.3m in fees after prevailing in a case against a patent holding firm that turned on its customers.
A US District Court has ruled that Beneficial Innovations will have to cover the Chocolate Factory's legal costs after the company lost a jury case earlier this year.
Google successfully argued that Beneficial Innovations acted in violation of a licensing deal it had signed with Google in 2010 when it attempted to sue several Google customers alleging infringement of its patents.
According to Google, the patent deal it had agreed to would shield customers from litigation, and by filing the suits against customers of Google's DoubleClick service, Beneficial was violating the deal.
Back in January, a jury found Beneficial to be in violation of its contract with Google by breaking the clause shielding litigation. The Chocolate Factory did not exactly cash out in that deal, as the awarded damages were calculated at all of one dollar. Google did, however, as part of the decision win the dismissal of Beneficial's suits against its customers.
Still, the company sought to extract a pound of flesh from Beneficial by at least sticking the firm with a seven figure legal bill as well as more than a hundred thousand dollars in fees for expert consultants it brought in for the case.
Despite arguments from Beneficial, the court decided that by prevailing in the case Google was entitled, under the terms of its contract with Beneficial, to recover its fees. An appeal from Beneficial was turned down earlier this month.
The judge partially upheld that claim, awarding Google the $1.3m payment for legal bills but denying the $101,324.50 Google spent on its expert witness testimony.
The case is now considered to be closed.
While the $1.3m is hardly considered a windfall for Google, who make more than that in the time it takes Larry Page to sneeze and wipe his nose, the decision will be welcomed by advocates of patent reform who have been critical of so-called patent troll firms for bringing vague and frivolous infringement claims against businesses in order to get a payout. ®
Sponsored: How to simplify data protection on Amazon Web Services