For Nokia, getting Samsung – the world's biggest smartphone manufacturer – to use its HERE Maps is a huge win.
Unfortunately it's not Samsung throwing Google Maps out of its smartphones but rather a realisation that Google isn't going to rush to port maps to Samsung's home-grown operating system, Tizen.
The "HERE for Gear" sees the excellent Nokia software running on the new Samsung Gear S smartwatch in the form of an application called Navigator which offers turn-by-turn walk navigation and public transit routing.
The app can be either a stand-alone experience, which includes the ability to store map data locally on the device and use it offline for navigation, directions and search, or it can be paired with the Android version of the map running on a (Samsung) phone so that you can plan and calculate routes for walking and public transit on your phone and then send them to your smartwatch.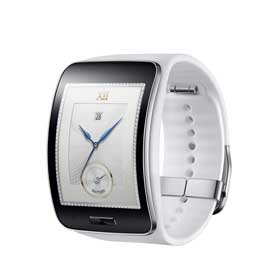 The app will be made available for download from the Samsung GALAXY Apps store when the Samsung Gear S hits stores. The Android version offers Glympse, which – like the late lamented Google Latitude – lets you share your location. The Android HERE (beta) offer has Offline Navigation: Turn-by-turn drive or walk guidance without an internet connection for almost 100 countries. It also has public transport maps and directions for more than 750 cities in more than 40 countries available without an internet connection as well as live traffic information for more than 40 countries. ®