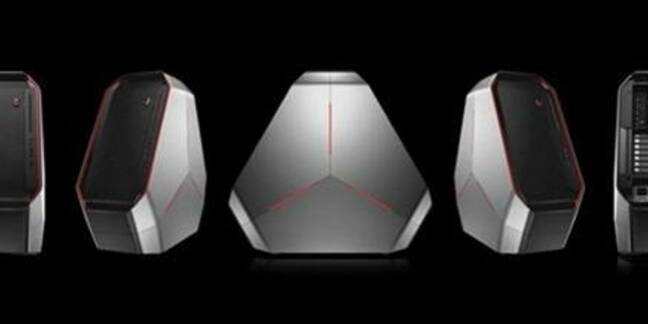 Pics Alienware has spent five years honing its Area-51 gaming PC, and - in the process - has sexed up the beast with a menacing-looking new "triad chassis" design.
The company said it had chosen the unusual and frankly intimidating shape (the inspiration may just have come from Hollywood: perhaps the movie Batman: The Dark Knight Rises) to turn the machine into what it claimed was a "superior gaming" system.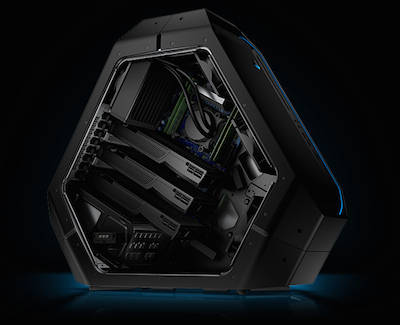 Alienware said:
Triad is centered on two main design principles: optimised thermal management and best-in-class ergonomics. It features an angled, easily accessible front I/O panel and hassle-free grips that make it simple to pivot your system forward to reach rear ports. Vast and open entryways on each side are designed to provide an easy way for you to perform upgrades, brainstorm new mods, or show off your rig.
As The Register reported on Friday, the Area-51 system uses Intel's new Haswell processors.
Alienware, which is a US subsidiary of Dell, is naturally pumped about the deal with chipzilla.
"Using new overclocking and monitoring features in Alienware Command Centre 4.0, we've been able to really push the processors to the fullest extent and are seeing impressive overclocking headroom," said the firm's general manager Frank Azor.
"This new Intel processor lineup is the perfect choice for gamers who demand the absolute best performance from their systems."
Under the hood, Alienware said the Area-51 packed beefy 11520x2160 resolution graphics capabilities "across triple Ultra HD 4K monitors." The PC can support up to three full-length double-wide graphics cards, or quad GPU configs, the company said.

No word yet on release dates or prices. This way for more specifications. ®
Sponsored: Ransomware has gone nuclear