This article is more than 1 year old
Boiling point: Tech and the perfect cuppa
Smart ways to let off steam
Review Last week, coffee drinkers were treated to some alternative brewing techniques. So, is there any special gadgetry for those with a taste for tea? Jennifer Newton discovers there's more to letting off steam than meets the eye.
Smart: perhaps one of the most overused words in the modern lexicon is now being bandied about in the world of kitchen gadgets. While most of us are used to the idea of that moniker being applied to connected appliances in the home, it seems that, in the process of domestication, "smart" has been dumbed down a little.
Some kettle manufacturers have used their smarts and are getting in on the act. The claims of cleverness aren't entirely hollow either, as there are some rather nice touches that add sophistication and elegance to that most British of activities: making a cup of tea.
The boiling tap is a smart option too and has recently come down in price (more on this below), but first up for cost-effective must-have tech appeal are some of the hottest kettles for both the terminal slob and the domestic god.
Bubble chambers and boil treatments
The perfect cuppa requires boiling water at 100°C, as any Englishman abroad will attest: sometimes one has to send cup after cup of tepid tea back to the hotel kitchen. Seasoned tea drinkers will also know that green tea should be brewed at 80°C, Oolong at 90°C and instant coffee at 95°C. Who knew or cared 20 years ago?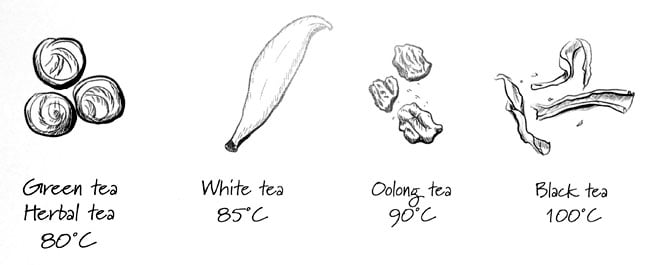 The perfect cuppa: always a case for heated debate
Essentially, temperature control is the "new" feature to look for – along with a keep-warm function of 20 minutes or more. All of the models listed below have this addition apart from the Kitchen Aid Artisan. Depending on overall capacity, the higher wattage kettles will, in theory, boil water faster, with 3kW classed as rapid boil.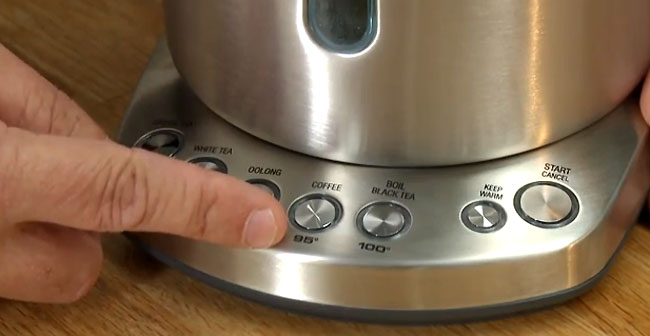 Kettles learn to play it cool
If you plan on being smart in the practical sense of the word, then a push-button lid makes for easy filling and going cordless with a multi-directional base works out well for households with a mix of right- and left-handed folk.
Bosch Styline TWK8633GB
The Bosch Styline has four temperature settings (70°, 80°, 90° and 100°C) with an accompanying LED indicator for that range. At £55, it's a reasonable price and the black, blokey exterior design makes it look like a pint of Guinness. That said, when it comes to taste, that slightly plasticky build fails to "wow", even though it is robust.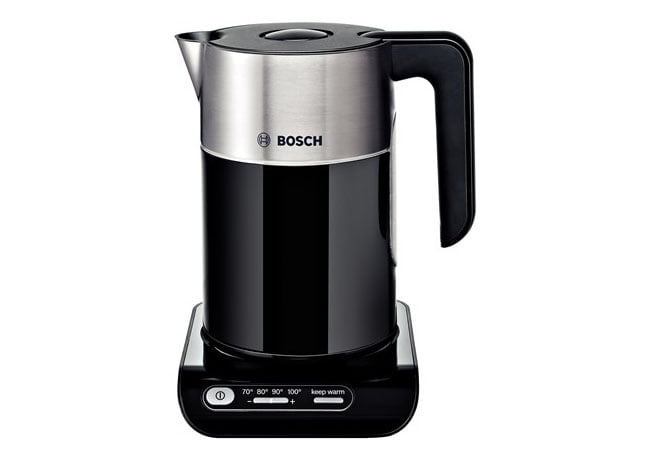 By contrast, the white and brushed steel version does look good and both have cool touch housing. As with the AEG and the Sage, you get a rude bleep alarm to tell you when the kettle has boiled. You'd have thought Bosch could have provided a choice of whistles or a Tea for Two ringtone instead. Maybe that's lined up for next year's smart craze.
Price
£55
Capacity and Rating
1.5-litre, 3kW
More info
Bosch