Boiling point: Tech and the perfect cuppa
Smart ways to let off steam
---
iKettle
You couldn't do a smart kettle round-up without mentioning the iKettle, available from Firebox. Arguably the techiest kettle on the planet, it uses Wi-Fi and its temperature range of 65˚, 80˚, 90˚ and 100˚C can be adjusted from the companion app for Android, iOS and WinPho.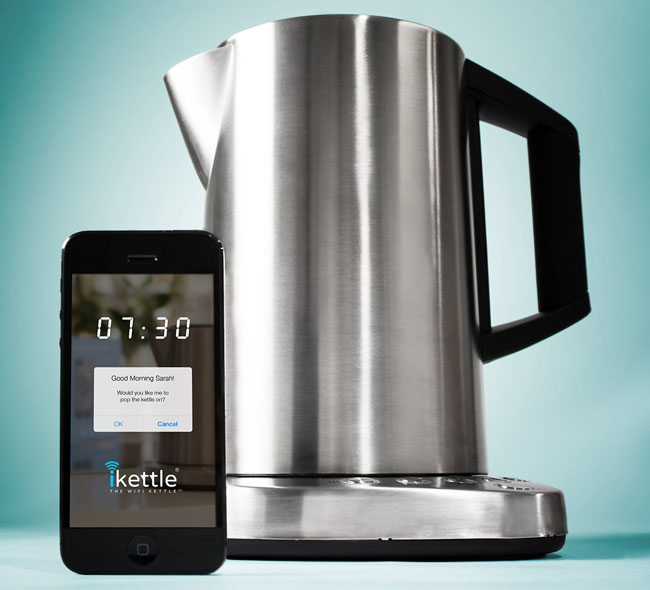 But seriously folks, who needs to activate a kettle by app? Ok, we can all think of a few couch potatoes who might appreciate it, but the novelty will surely wear off when they realise they'll have to get up to fill it first. You're not completely stumped if your phone battery dies as there are preset temperature controls in the base along with a keep-warm feature.
Price
£100
Capacity and Rating
1.8-litre, 1.85kW
More info
Firebox
Kitchen Aid Artisan
If you're looking for a modern classic, the Kitchen Aid Artisan is as good as it gets. Forget apps and LCDs, this colourful and curvaceous design has natty manual lever in the base (think tractors and lawn mowers) for changing the six temperature settings from 50˚ to 100˚C.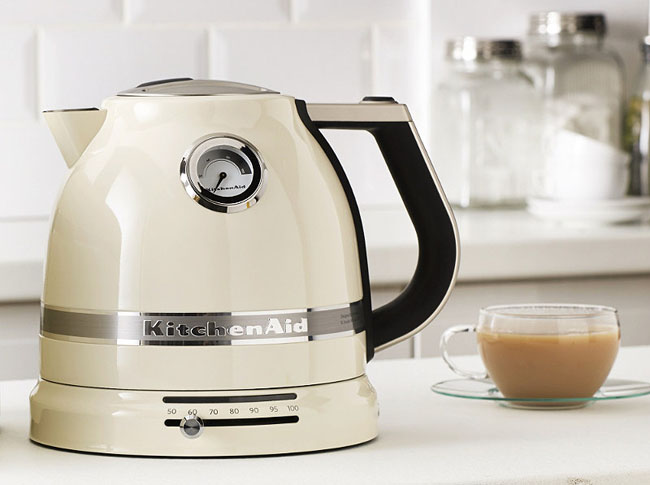 The pièce de résistance is the old-school temperature gauge on the side. All it needs is a whistle and its retro credentials would be complete.
Price
£116
Capacity and Rating
1.5-litre, 3kW
More info
Kitchen Aid