Boiling point: Tech and the perfect cuppa
Smart ways to let off steam
---
Piping hot
If you don't care for multiple hot temp settings and simplicity or minimalism is the order of the day, a boiling water tap is a good investment. No longer perceived as just for those with buckets of money, it has in recent times become mainstream and once installed, it soon feels like a necessity in a busy household.
Typically these taps feature filtered cold and hot water heated to boiling point. Being filtered, they're also favoured by those living in high limescale areas and fed up with crusty white particles clogging a kettle.
Quooker Fusion
Just launched, the Quooker Fusion will set you back £1,150 but currently with free installation. The all-in-one unit is a combined hot and cold mixer tap, including a 100°C boiling water tap. Quooker states that only its tap in the UK market reaches the ultimate 100°C.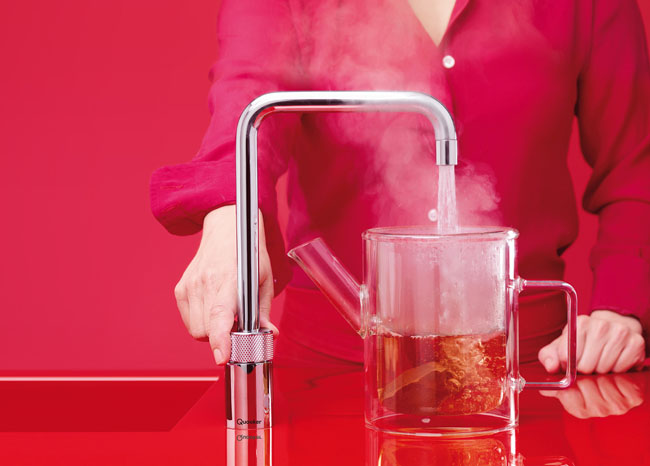 Water purification relies on a HiTAC (high temperature activated carbon) filter, similar to those used in Brita water jugs, however, it's designed to last for several years. The taps are available in two styles, Nordic Round or the more modern Nordic Square with chrome or brushed chrome finishes.
Price
From £1,150
More info
Quooker
Zip HydroTap
At £3,000 the Hydrotap is a considerable investment, but dispenses boiling water or chilled still or sparkling water instantly. It's the chef-y choice in restaurant kitchens, especially where pasta is always on the go. It's also supposedly healthier due to the 0.2 micron water filter cartridges incorporated into the HydroTap and boiling tap set at a temperature up to 98°C.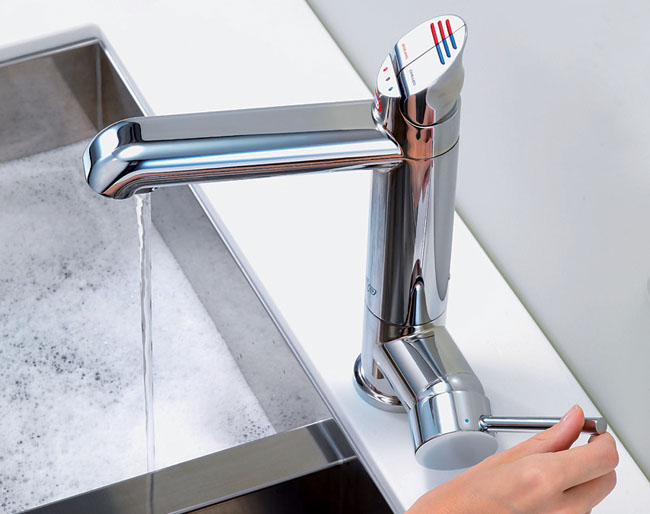 Zip calls this tap "smarter" due to low running costs and power-saving technology. Assuming a cost of 10p per kW with sleep mode operating 10 hours in 24, estimated energy cost is less than 8p per day. Installation requires little disruption – it can be fitted under the kitchen sink – but the water supply must be potable (drinkable).
Price
From £3,000
More info
Zip
Triflow Quadro
El Reg first saw the Triflow Quadro System in a visit to 100% Design show back in 2010, but this was the £7k TF-KTQ 808 designer incarnation. Triflow has a number of cheaper filtered taps, but its Quadro System is what sets it apart from the Quooker and Zip models.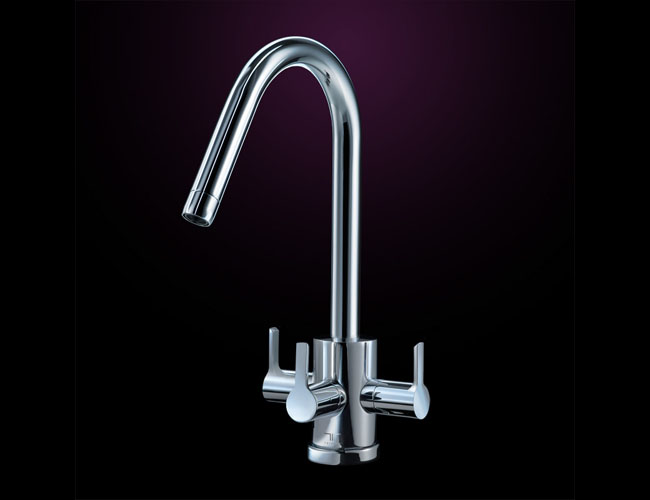 The Quadro tap isn't a separate feature but an all-in-one configuration that has mains water in addition to filtered cold and hot water heated to 98˚C. The latter relies on a non-pressurised heater tank and like the Zip has 0.2 micron particle filtering. At £2,760, the TF-KTQ831H-CP is the cheapest complete Triflow Quadro system and if you don't fancy a kitchen littered with taps it's an elegant, or you might say, a smart combination. ®
Price
From £2,760
More info
Triflow