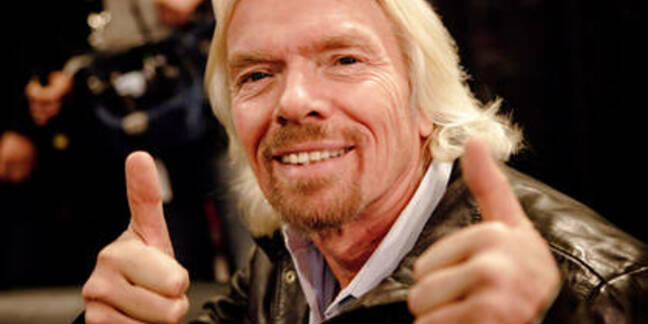 Virgin Media likes its fun-and-slightly-naughty image, but not, it seems, in its passwords.
El Reg hadn't noticed until someone brought it to our attention, but the JavaScript plug-in the company uses for assessing password strength also censors passwords on the way in.
Virgin's version of the plug-in is a 2009 update to the 2007 Creative Commons-licensed original by Firas Kassem (page here, but the links to the old code are long gone).
And what would Virgin's modifications to the code be? Its extensive list of words you can't use in a password, noticed by blogger Troy Hunt over the weekend:
Ok folks, what sites use lists of naughty words you can't use in your password similar to this: https://t.co/ePNHD3Ckl7 - others?

— Troy Hunt (@troyhunt) August 30, 2014
While some are too strong for even El Reg to include in this story, we're pleased that Virgin doesn't just blush at the blue: it also nixes racist terms, and a few words (like "welcome" and "abc123") that are simply stupid inclusions on any password.
And while we're forced to agree that "bollocks" is far too weak a word to use as a password, the code is clear that you can't even use bollocks within a password: if (password.match(/\s+/g,'')) then you'll get marked down.
We feel constrained to note that in 1977, a British court ruled that "bollocks" was not profane, as Richard Branson well knows. Here is his personal post from April this year, complaining that the company's internal email filters rendered an email that he had included the word "bollocks" as undeliverable:
Virgin "once won a court case that proved the word 'bollocks' was not rude or profane", Branson points out (the famous "Never Mind the Bollocks, Here Comes the Sex Pistols" case), asking "Have you ever fell foul of an overzealous IT system?". ®
Sponsored: Ransomware has gone nuclear