A special 3D printer designed to work in zero-gravity conditions has received flight certification from NASA and will shortly be sent up to the International Space Station for astronauts to try out.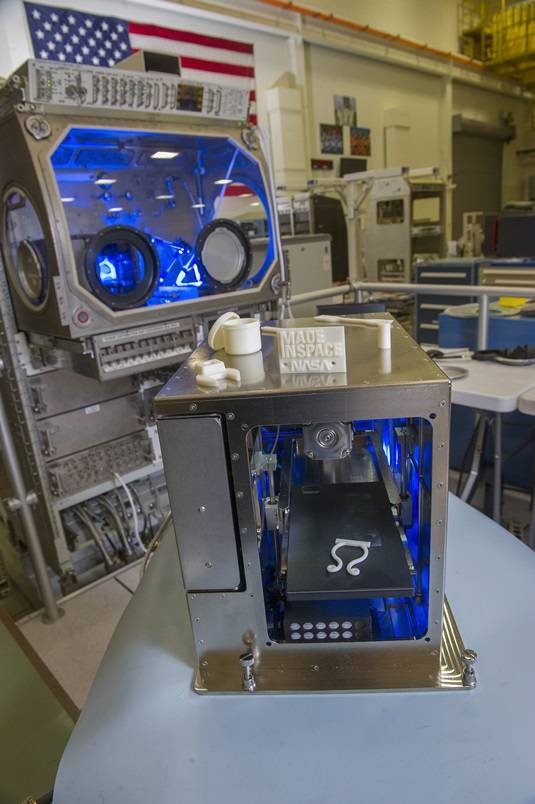 Astronauts will soon be able to build their own plastic gewgaws
The snappily named 3-D Printing In Zero-G Technology Demonstration is a microwave oven–sized 3D printing unit that was commissioned by NASA last year. The device is designed to print plastic parts and can either be controlled from within the ISS or have parts uploaded by NASA's ground-based engineers.
"This means that we could go from having a part designed on the ground to printed in orbit within an hour to two from start to finish," said Niki Werkheiser, NASA's 3D print project manager. "The on-demand capability can revolutionize the constrained supply chain model we are limited to today and will be critical for exploration missions."
If all goes according to plan, the printer will be lofted into low-Earth orbit on a SpaceX rocket on September 12 and set up by the resident astronauts to prove that the technology can work as well in freefall as it does here on Earth. The goal is to build printers that can act as orbital machine shops and reduce astronauts' dependence on supplies coming up the gravity well.
"I remember when the tip broke off a tool during a mission," recalled NASA astronaut TJ Creamer, who flew aboard the space station from December 2009 to June 2010. "I had to wait for the next shuttle to come up to bring me a new one. Now, rather than wait for a resupply ship to bring me a new tool, in the future, I could just print it."
Of course, there's limited demand for plastics up on the space station. Most of the most valuable pieces of equipment are made of metal, and while 3D printers that can extrude metal exist, they are much more expensive and power intensive – so NASA is starting with baby steps.
"NASA is great at planning for component failures and contingencies; however, there's always the potential for unknown scenarios that you couldn't possibly think of ahead of time," said Ken Cooper, the principal NASA investigator for 3-D printing.
"That's where a 3-D printer in space can pay off. While the first experiment is designed to test the 3-D printing process in microgravity, it is the first step in sustaining longer missions beyond low-Earth orbit."
If this test unit is successful, NASA will send up a larger 3D printer, dubbed the Additive Manufacturing Facility, sometime next year. If that unit pans out, NASA will make the technology available to commercial space companies looking to set up production facilities for astronaut support in orbit.
In the longer term NASA sees 3D printing technology as being vital for manned trips to Mars and beyond. For trips of this length, resupply missions will be few and far between. If a critical part breaks, a 3D printer could mean the difference between life and having a high school named after you posthumously. ®