This article is more than 1 year old
Vote NOW for LOHAN's arboreal avoidance algorithm acronym
Spaceplane mission stickers ahoy for one creative reader
Poll As we recently reported, Vulture 2 brain surgeons Linus Penzlien and Andrew Tridgell are working on an advanced autopilot arboreal avoidance algorithm to combat the menace of magnetic trees, which prove strangely irresistible to balloon payloads and aircraft.
This being LOHAN, tradition dictates that we christen the incredible capability with an acronym, or rather a backronym, and as ever our readers rose to the challenge with gusto.
Too much gusto in some cases, and we're sure you'll agree that while Paul Murphy's "Careful And Methodical Extraneous Local Tree Observation Engine" is quite splendid, it's not suitable for consumption by readers of a family publication such as El Reg.
So, below are the best of the non-suggestive suggestions in the usual public vote, although this time around the winner will receive not just eternal El Reg glory, but a few of the LOHAN stickers we recently acquired as part of our ongoing Kickstarter drive.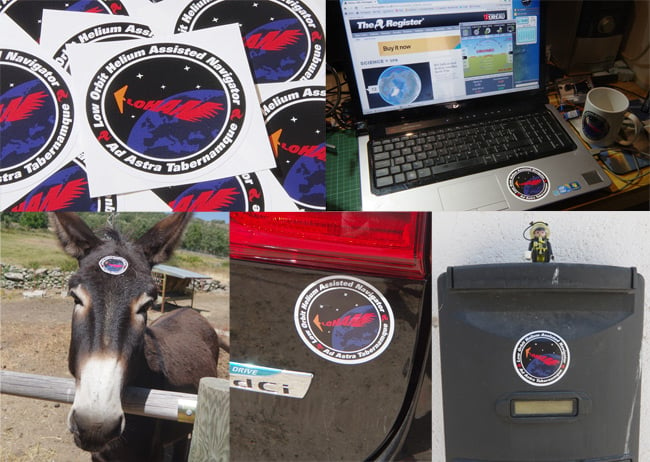 Lovely. So, let's get to it...

---
More from the lovely LOHAN:
---