This article is more than 1 year old
Nokia Lumia 530: A Windows Phone... for under £50
Has Nokia's cut price cheapie cut too deep?
Review How much new smartphone will £50 buy you? Quite a bit, it turns out. The Lumia 530 is available this week from £39.95 for SIM-free upgrades (though it's £82.52 SIM-free) and will feature on the high street for just a little more, with no strings attached.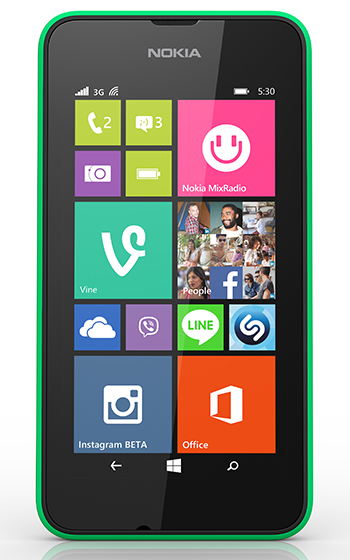 As it turns out, the Lumia 530 is a very likeable and pocket-friendly Windows Phone that preserves the slick software experience of its more expensive siblings remarkably well.
Many of its cut-down Android rivals in the £50 price bracket starve the phone of system resources needed to run smoothly, but this one doesn't. The 530 really fulfils the needs of people who in days gone by would have bought a Nokia for its size and simplicity, but nowadays want a few "essential" modern apps – navigation, peeking at Facebook and eBay.
For undemanding users, and anyone not glued to the screen all day, it's going to do the job well. But corners have been cut to reach this price – and it pays to know what they are. The one that most bothered this reviewer might surprise you, as it isn't immediately obvious.
Like last year, but cheaper
Nokia's phones division - now owned by Microsoft but continuing to use the Nokia brand - had a huge hit last year with the Lumia 520, which hit the streets priced under £100 SIM-free and settled down at around £70.
It was, and remains, terrific value for money and deservedly gave Nokia a smash hit. By one count, 40 per cent of Windows Phones currently in active use are the 520 or its identical Chinese variant the 525.
This year the manufacturer has followed up with two options, one slightly more expensive, and one slightly cheaper. The slightly more expensive option is the Lumia 630; strictly speaking, a range of three models: a single and dual SIM 630 and a 4G-capable 635. This, the Lumia 530, is cheaper.
We're in new territory here for a Windows Phone.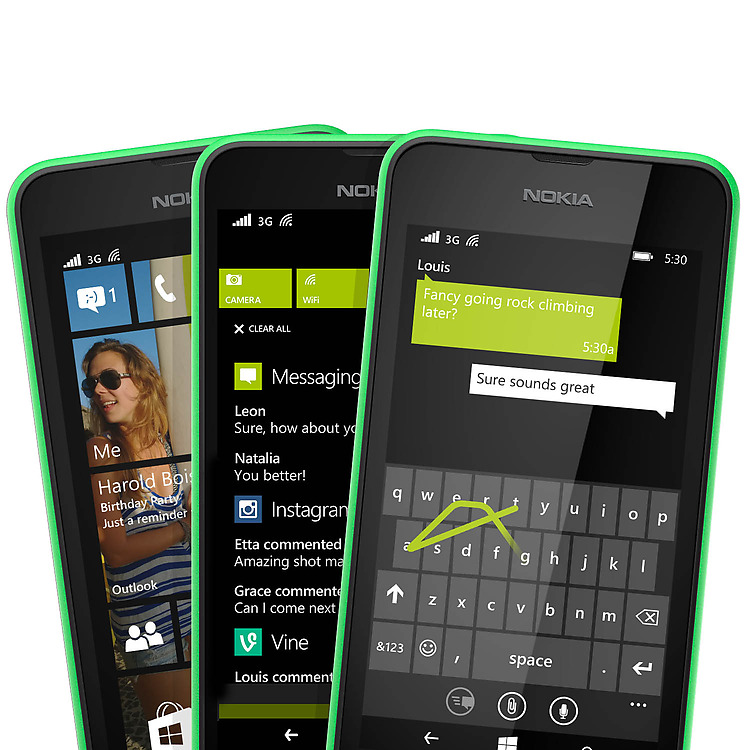 The good news is the design (slightly smaller) has the best features of last year's Lumia 620, a phone with a bit of character. The Lumia 530 also has a removable battery and reuses its snug, pillow-like design. Construction is solid – there's no sticky pad inside the removable back cover to hold the battery firm, as on the 520 and 630, and the matte plastic gives the phone a nice warm feel.