This article is more than 1 year old
Google recommends pronounceable passwords
Super Chrome goes into battle with Mr Mxyzptlk
Google has updated its password manager to recommend pronounceable passwords within its flagship Chrome browser.
The experimental feature was the latest development which could make it into the regular versions of Chrome as part of steady improvements to its password capture, storage and generation.
Chrome evangelist and fancier Francois Beaufort reported the feature on his Google Plus blog.
"As soon as you focus the password field, a nice overlay will suggest you a strong and pronounceable password that will be saved in your Chrome passwords, Beaufort said.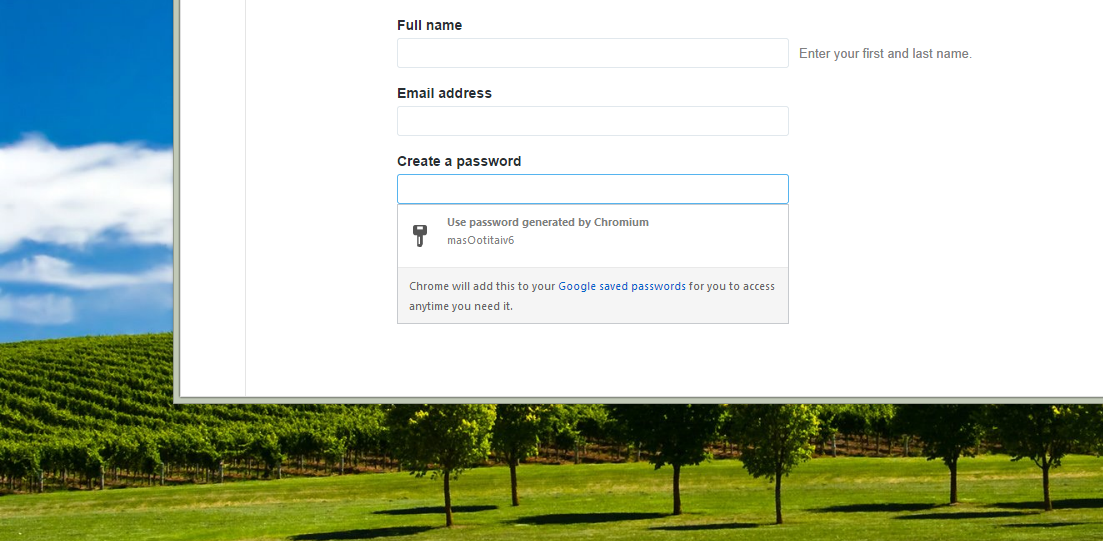 Chrome's new password advice. Click to embgiggen
"... Chromium uses a C library that provides an implementation of FIPS 181 Automated Password Generator."
The update is Google's latest encroachment into the territory of online password management dominated by LastPass and 1Password, who could well feel threatened as Chrome builds in functionality they once offered as third-party value adds.
Google's taking one step forward and another back in this field. In 2013, Google back flipped after attempting to quash concerns that Chrome passwords could be accessed locally without authentication. Users were concerned it would make life easier for malware writers and snooping work- or house- mates while Mountain View maintained such a level of compromise meant Chrome surfers would already be owned.
Chrome since required re-authentication and users could set a separate encrypted code for the password manager. ®