This article is more than 1 year old
Intel's DDR4-friendly Xeon workhorses bolt for workstations, servers
New E5 v3 chips available in 32 different flavors for Dell, IBM, Cray et al
Intel's latest-generation Xeon E5 v3 processors first showed up in systems from the likes of Dell last month, but Chipzilla made them generally available on Monday – with all of 32 different parts heading for OEMs and the channel.
The new Xeon E5-2600 v3 and E5-1600 v3 chips are all based on Intel's x86-64 Haswell microarchitecture, and fabbed using a 22nm process.
"The processors will be used in servers, workstations, storage and networking infrastructure to power a broad set of workloads such as data analytics, high-performance computing, telecommunications and cloud-based services, as well as back-end processing for the Internet of Things," Intel said in a canned statement, leaving no stone unturned.
The Xeon E5-1600 v3 series comes in six different configurations and mainly targets the workstation market, while the E5-2600 v3 series takes aim at a wider range of applications and will ship in a total of 26 different versions.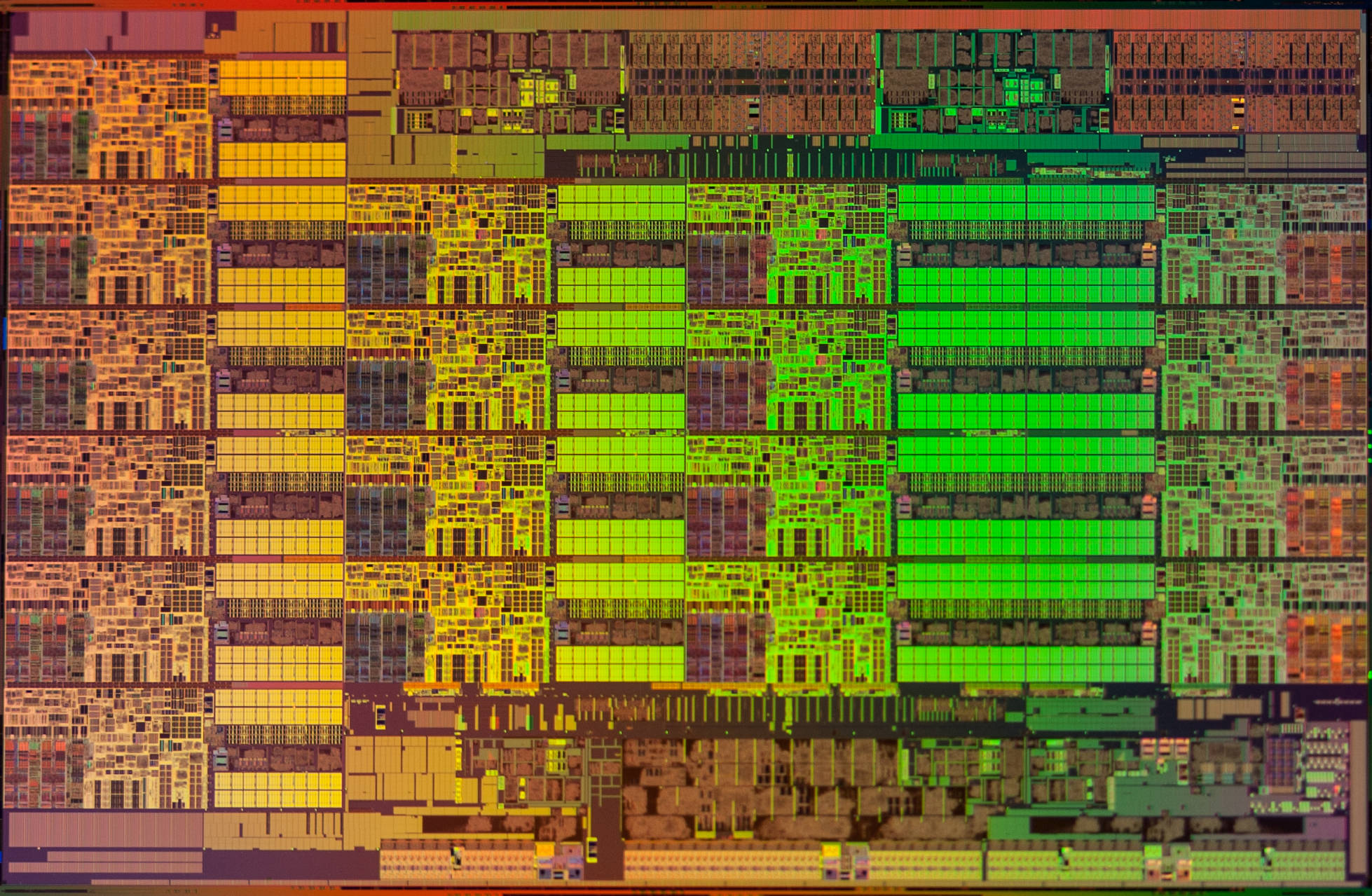 Let and let die ... Xeon E5 2600 silicon (Click to enlarge)
Where the previous-generation Xeon E5 v2 series maxxed out at 12 cores per chip, the Xeon E5-2600 v3 series ups the limit to 18, with as much as 45MB of cache per socket.
The new Xeons are also the first to support DDR4 RAM, which offers memory bus speeds of up to 2,133MHz and which Intel says can increase performance for memory bandwidth–constrained workloads by up to 1.4 times versus the previous generation of CPUs.
In addition, Intel's Advanced Vector Extensions 2 (AVX2) improve integer and floating-point computation performance by as much as 1.9 times by doubling vector instruction sizes to 256 bits per clock cycle, while the Intel Advanced Encryption Standard New Instructions (AES-NI) increase performance of data encryption and decryption by as much as 2 times.
A wide range of vendors have committed to building systems around the new Xeons beginning on Monday, including Bull, Cray, Cisco, Dell, Fujitsu, Hitachi, HP, Huawei, IBM, Inspur, Lenovo, NEC, Oracle, Quanta, Radisys, SGI, Sugon, and Supermicro, among others.
Just what you'll have to pay for boxes built with the new chips, however, will vary widely. Intel says the Xeon E5-1600 v3 series will range in price from $295 to $1,723, while the Xeon E5-2600 v3 series will start at $213 and go all the way up to $2,702 per chip. ®