Rack-mount 24TB RAID 5 disk array for $5,000. Let's just check the label here. Uh, it's TiVo
Hoard about five months of 24/7 video in one box
---
Pic TiVo has unveiled a massive new digital video recorder that costs $5,000 and can hold nearly three years of SD video, or 24 weeks of HD material.
The TiVo Mega box is supposed to rid users of the pesky problem of ever actually running out of storage space by packing a 24TB RAID 5 system into a broadcast video recording box.
Less a set-top box than an appliance, the TiVo Mega ships in a rack-mount enclosure. Where you would store the behemoth box could be an issue, though if you spent $5,000 on your DVR, a nice enclosure shouldn't be that hard to come by.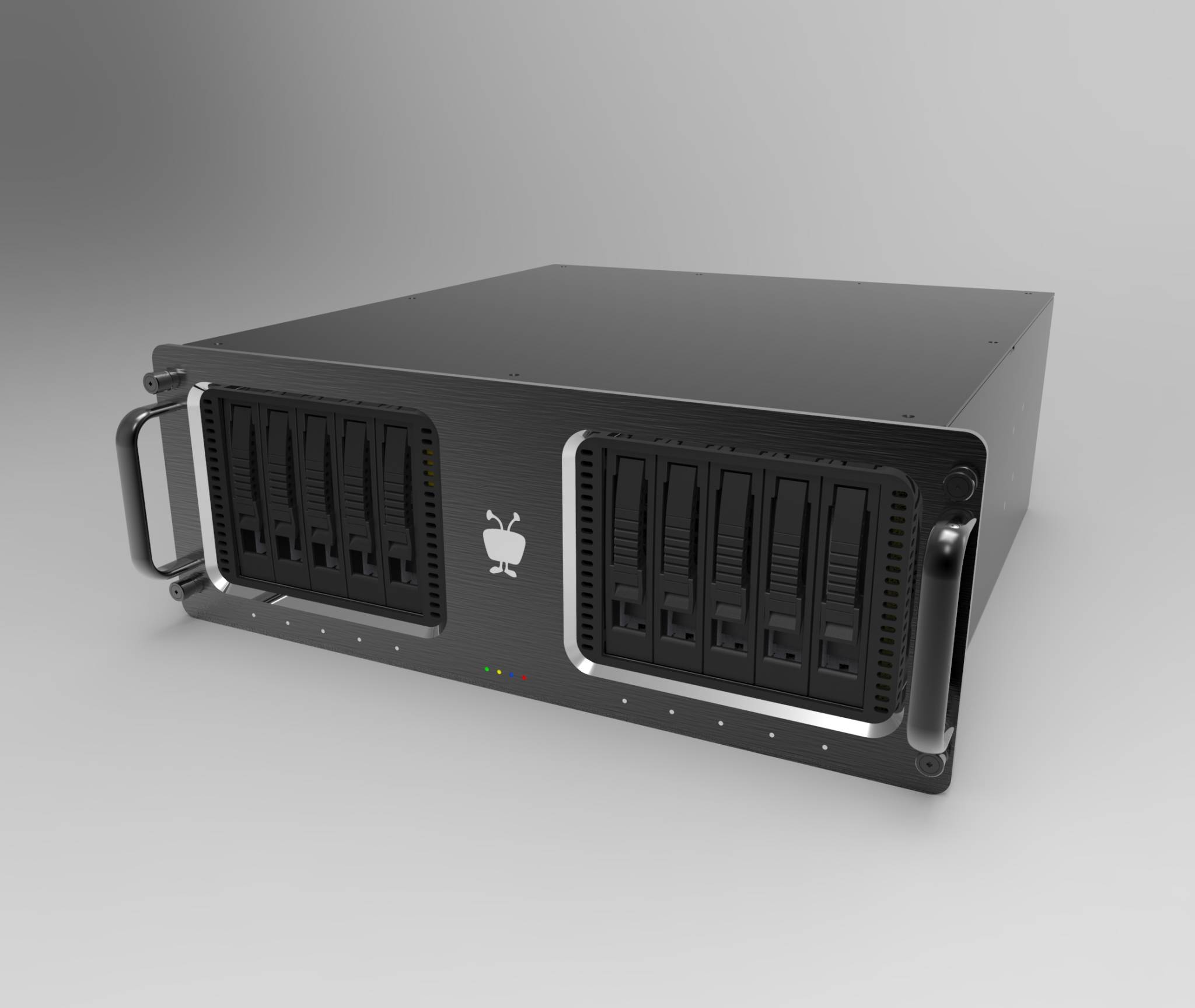 That's going to be one massive binge-watch session
While the capacity of the Mega, in terms of hours of material stored, really depends on the codecs used, the company claims its box holds roughly 24,000 hours of standard def or 4,000 hours of HD video broadcasts.
The Mega has six tuners for recording video and is designed to be used with multiple sets in various rooms of the house. The ten hard drives, presumably about 3TB each, in the Mega will be user-accessible should the 24TB not be quite enough (or the RAID needs rebuilding after a disk failure).
"People hate being forced to delete cool stuff from their DVR before they want to or finding a TV show they had recorded is now gone," remarked Tivo chief marketing officer Ira Bahr, who managed to avoid using the words "personal cloud" and such stuff to describe local storage.
The company said that the Mega would begin shipping early next year, though the estimated $5,000 price tag could change slightly before the box goes to market. ®
Similar topics
Narrower topics