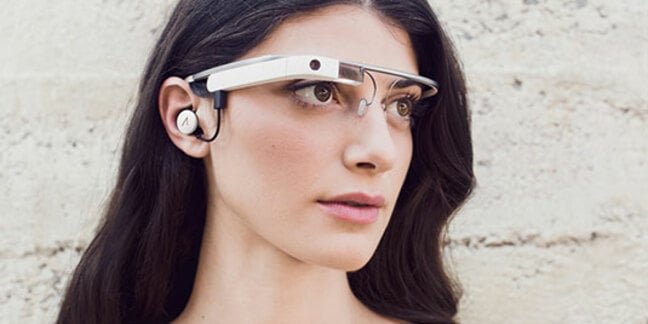 SAP is set to preview apps for ocular computing platforms such as Google Glass.
The world's largest software maker said it will this week preview the SAP AR Warehouse Picker mobile app and the SAP AR Service Technician mobile app.
Warehouse Picker combines hands-free working with visualisation and voice recognition for data entry. SAP said the app would help warehouse workers by giving them information about inventory location, alerts and instructions.
Service Technician will include similar features with the addition of 3D modelling capabilities.
SAP said the apps feature "simplified authentication" that eliminates the need for usernames or passwords to access systems and data. The glasswear pair will be shown off at Super Mobility Week in Las Vegas, Nevada, later this week.
SAP didn't name Google Glass, rather its announcement talked merely of "smart glasses", but the company did release an SDK for Android Wear in March.
Android Wear is based on Android, like Google Glass, although certain apps are compatible across platforms. Google has also demonstrated its use of Glass libraries using SAP's programming language ABAP.
According to SAP, Glass and similar smart eyewear have applications beyond those required by the statement-making hipster, business exec or impressionable hack.
"These planned augmented reality apps from SAP are aimed at creating efficiencies for organisations across various lines of business by enabling real-time access to data for field workers and service technicians," SAP's exec vice president and general manager of global mobility solutions Rick Costanzo said in a statement.
SAP was one of the first business apps makers to get behind Apple's iOS, releasing versions of its apps built for the iPhone and the iPad that helped push iThings into the boardroom and corner meeting room of many a business – perhaps too many for the taste of those managing their companies' networks and IT estates. ®
Sponsored: Webcast: Simplify data protection on AWS