Banking withdrawal
Pensions, investments and "other long-term savings" could move to ensure business for its customers in the rest of the UK continue to use sterling and come under UK's system of taxation and consumer protections.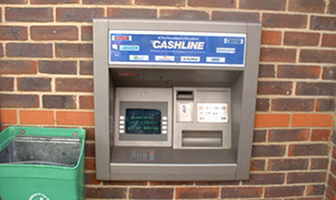 Money: I'm alright Jack, keep your hands off of my stash
Chief executive David Nish said in a statement: "Our responsibility is to protect the interests of our customers, our shareholders, our people and other stakeholders in our business."
RBS, largely owned by the UK government as a result of 2008's crisis and has 8,400 staff in Edinburgh, has now said it will also move. The RBS group comprises not just RBS the retail bank, but also the NatWest and Union Bank Ulster retail banks, in addition to markets and investments arms.
RBS has been based in Scotland since 1727, but said on Thursday that the head office of the holding company operating entity - The Royal Bank of Scotland plc - would be moved to England in the event of a split. It feels independence could damage the bank's credit ratings, and the "fiscal, monetary, legal and regulatory landscape."
Lloyds Banking Group - which took over HBOS, and employs 7,500 people in Edinburgh - has been reported to be planning a move of its head office to England. "The scale of potential change is currently unclear, but we have contingency plans in place," said a spokesperson, adding there would be no immediate changes in the event of a yes vote. "There will be a period between the referendum and the implementation of separation, should a 'yes' vote be successful, that we believe is sufficient to take any necessary action."
In April, the (Scottish, but pro-UK) founder and chief executive of the Centre for Economics and Business Research Professor Douglas McWilliams predicted that 20,000 to 40,000 jobs in financial services would leave if Scotland was outside London's regulatory regime. "I suspect that an independent Scotland would learn about economics the hard way," he said.
Richard Holway, chairman of technology analyst firm TechMarketView, takes a similarly dim view of independence.
"I think that a split would be very damaging for business on both sides of the border. I would anticipate a major downward move on the stock markets and great instability in financial markets. This would be bad for business - of which IT companies are an integral part. I see many Scottish residents fleeing back to England, including skilled IT staff and maybe the companies that employ them," he adds.
Holway's views about Scottish work and staff going south is backed by dire warnings from financial analysts over the last few days about the state of an independent Scotland's economy. Credit Suisse warned Scotland could face a "deep recession" under independence, similar to that suffered by Iceland last decade.
"There may be a silver lining, albeit a temporary one. Richard Holway anticipates a possible bonanza in new computer systems for Scotland, both for currency conversion work if this is necessary, and in setting up new government ICT."
Goldman Sachs is among banks predicting higher interest rates in Scotland if the Scottish government went through with its pledge to refuse to contribute to existing UK national debt repayments if it could not share control of the pound, which would increase mortgage and business loan repayments.
While analysts reckon the new UK would suffer as well, the financial markets are taking the view an independent Scotland would have the worst of it - reflected in falling share prices of the three Edinburgh financial firms mentioned above, as well as other big Scottish firms.
But there may a silver lining, albeit a temporary one. Holway anticipates a possible bonanza in new computer systems for Scotland, both for currency conversion work if this is necessary, and in setting up new government ICT.
This would only apply in some areas, as Scotland plans to continue to use UK Department for Work and Pensions' systems for several years after independence, and already has its own IT in devolved policy areas including health.
Where new systems are needed, independent Scotland could buy software off the shelf and use cloud-based services rather than build from scratch. The Scottish Government already successfully used off-the-shelf software to handle Europe's Common Agricultural Policy (an already-devolved policy area), while England spent far more on a custom-built system.
Off-the-shelf IT for Scotland
Chris Pennell, lead analyst for the public sector at Ovum, told us: "For Scotland, there is legacy stuff it can learn from after. He also pointed to one big reason why an independent Scotland would need to avoid customised systems: "It hasn't got the budget or the scale."
There will also be specific government ICT issues: an independent Scotland may have to build its own communications intelligence and surveillance capacity - GCHQ's three main offices are all in England - and the same may be true for defence ICT. Conversely, it would have to work out what to do with a surplus of tax and benefit processing staff, given it carries out a disproportionate share of UK work in this area. Scottish tax inspectors who fancy a broader canvas for their investigative skills may yet get their chance.
Until now, it's been assumed Scots would vote "no" next week, so there has been little UK-wide planning for Scottish independence. The Scottish Government, meanwhile, has been stronger on optimistic negotiating positions than hard-headed assessments.
With the lack of common ground between the "yes" and "no" campaigns, this means the only way to know what will actually happen if Scotland leaves the UK is if a majority of Scots vote for it.
We may be about to find out. ®
Similar topics