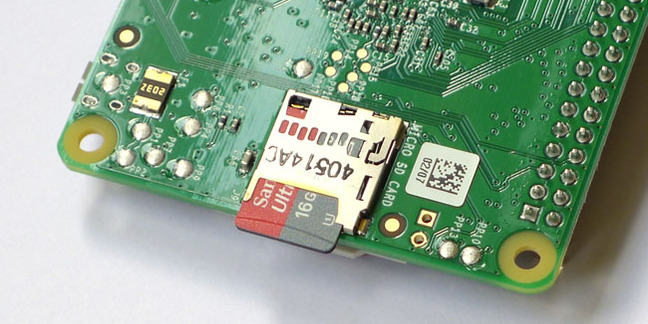 Barely a decade after releasing its first 512MB SD card, SanDisk has unveiled a card capable of storing 512GB of digital material.
The Extreme PRO SDXC UHS-I memory card can write at 90MB/s and read at 95MB/s; not the speediest if you need to shift half a terabyte in a hurry, but enough it seems for recording 4K video straight to the card.
SanDisk claims the 0.5TB cards are waterproof, shockproof and x-ray-proof, and will still work after being run over by a five-ton truck. The SDXC format can support up to 2TB of flash, for what it's worth.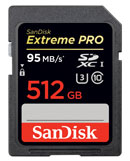 The Extreme PRO SDXC UHS-I
"4K Ultra HD [video] is an example of a technology that is pushing us to develop new storage solutions capable of handling massive file sizes," said Dinesh Bahal, SanDisk's vice president of product marketing.
The new card does, however, come at a heavy price. If you want one of these in your camera – assuming it or anything else you have to hand can support 512GB SD cards – it'll set you back almost $800 plus tax, and you can get a couple of equivalent-sized SSDs for that kind of cash, albeit with a substantial physical size difference.
SanDisk's new offering is the first removable storage card to offer half a terabyte of storage on a device that's barely bigger than a postage stamp, and there's more to come. In the past SanDisk has said that the firm isn't even close to the limits of the form factor and it plans SD cards which will hold up to two terabytes. ®
Sponsored: Practical tips for Office 365 tenant-to-tenant migration