Be your own Big Brother: Monitoring your manor, the easy way
IP cameras and the quantified shelf
---
The web cam evolves
Once ensconced at the local boozer, I was extremely pleasantly surprised. Admittedly the connection took a little longer to establish, but the app connected to the camera just as simply as it did when on the same network – albeit with a slower frame rate, around 2.5fps.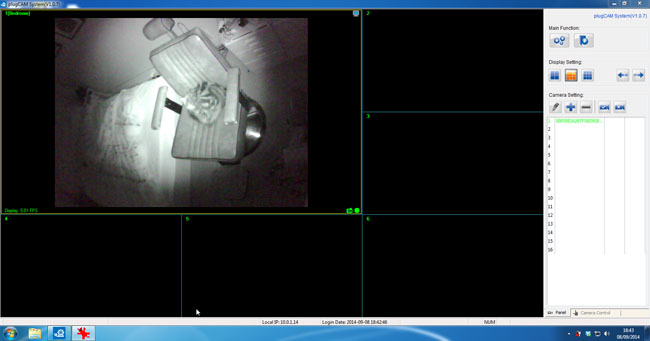 plugCAM monitoring on Windows – click for a larger image
As well as the plugCAM iOS and Android apps, there's a Windows PC one too, which can be found on the Brite View support pages. With this installed you can set up triggers for motion detection, with alarms, emails and either snapshots or video recordings, as well as scheduled recording between certain hours. So, if you're able to dedicate a PC to doing the recording, then the plugCAM desktop app offers an easy to configure approach for more comprehensive monitoring.
There are cheaper IP cameras available, but if you want something up that's uncomplicated to configure – especially if you're monitoring somewhere or someone who's not technical – then I reckon this is a pretty decent option, and about as simple to set up as you can get.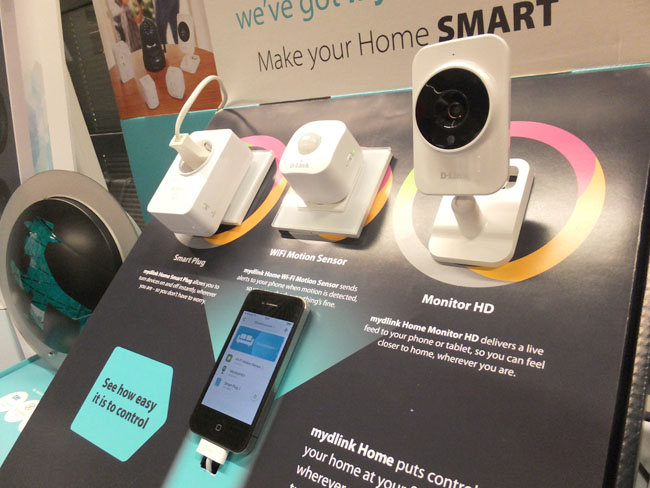 mydlink Home Monitor HD camera and other smart gadgetry
Naturally, alternatives exist and if IFA is anything to go by – the consumer electronics-fest in Berlin last week – then we'll have plenty more to choose from soon. At the event, D-Link showed its myD-Link Home Monitor cameras, which go on sale next month.
The mydlink Home system relies on Wi-Fi and Ethernet connections, rather than HomePlug, but like the Solwise unit, promise painless configuration of remote access via D Link's cloud services.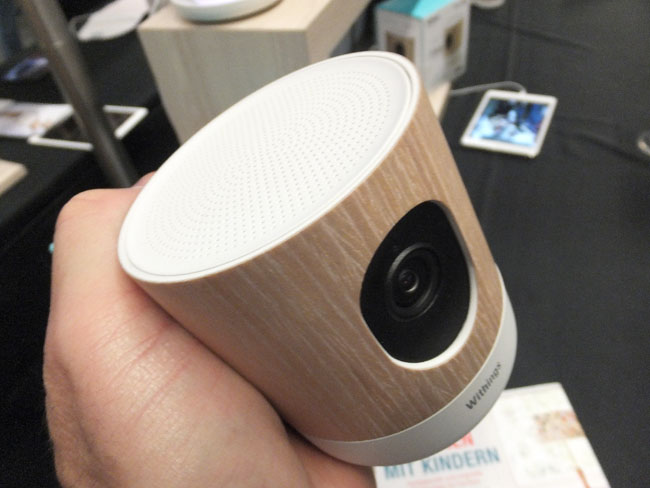 Withings Home has AV functions and environmental sensors on-board
Another announcement at IFA came from Withings – the makers of the smart bathroom scales and various health monitoring gadgets. The Withings Home combines an HD W-Fi camera (with iOS support, but not Android), with temperature and humidity sensors, and even detection of volatile organic compounds.
The unit on show at IFA also was being demonstrated using its Ethernet port which Withings doesn't mention in any of its blurb. It also features a loudspeaker and has two mics for noise cancellation enabling two-way conversations to be conducted using the device.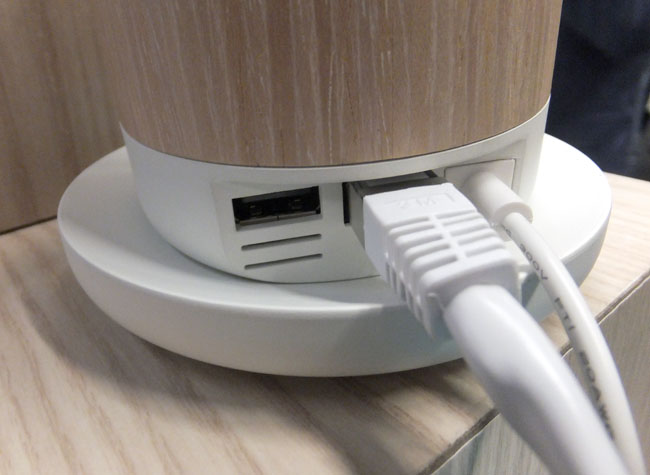 The Withings Home features Ethernet too and a USB port for recording to a storage device
Available soon, at £170, it's pricey, but at least looks far more home-friendly than many of the alternatives. The extra monitoring functions will likely appeal to those who fret about more than just burglary.
Eye spy
Certainly the products coming on stream this year are looking less complicated to configure and, like Google Glass seem destined to bring the Big Brother into the home and beyond. Indeed, you may already be tracking your cat, the humidity of your tomatoes, keeping an eye on the garage, or using a black box as a back seat driver. So tell us about the monitoring tech you're using – or want to see – in the comments. ®