This article is more than 1 year old
LOHAN tin-rattles to a whopping £27,000 on Kickstarter
Just six days left to lay mitts on UNIQUE merch and help make history
With six days left to run on our Low Orbit Helium Assisted Navigator (LOHAN) Kickstarter campaign to take the Vulture 2 ballocket mission to Spaceport America, we're tantalisingly close to hitting our £30k target.

We thank the more than 560 backers who have so far chipped in for a total of 60 LOHAN sticker sets, 160 mugs, 120 t-shirts, and 100 limited edition tankards.* Tremendous stuff, and it's a tip of the hat too to the companies and individuals who've taken up the corporate rewards and will in due course be celebrated by the traditional fanfare of trumpets.
That's assuming we reach our goal by Sunday, so for those of you who've been thinking about it but haven't yet chipped in, here's one apprentice boffin, one plucky Playmonaut and one dog on string to offer encouragement: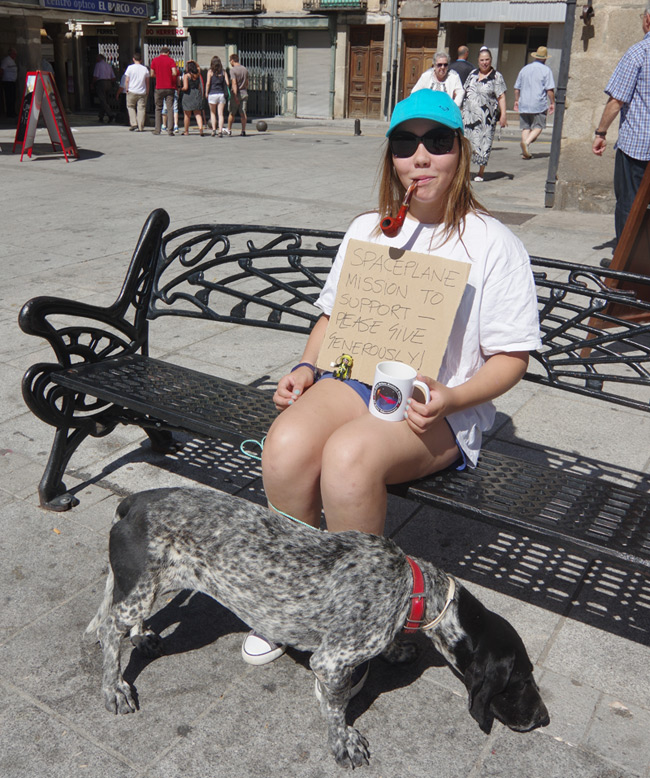 Bootnote
*The tankards have proved particularly popular, and there are just 24 left as part of a t-shirt combo deal at £70. The only other way you'll be lay your hands on one is by grabbing the chance to meet the LOHAN team at Vulture Central, for a modest £120.
---
More from the lovely LOHAN:
---