This article is more than 1 year old
4K-ing excellent TV is on its way ... in its own sweet time, natch
For decades Hollywood actually binned its 4K files. Doh!
Breaking Fad The 2014 IFA tech expo could well go down as pivotal in the yet to be written sputtering history of 4K home entertainment. While most (well, me) take it as read that the large panel market will migrate entirely to 2160p resolution over the coming months, big questions remain over just what you'll be able to do with all those extra pixels.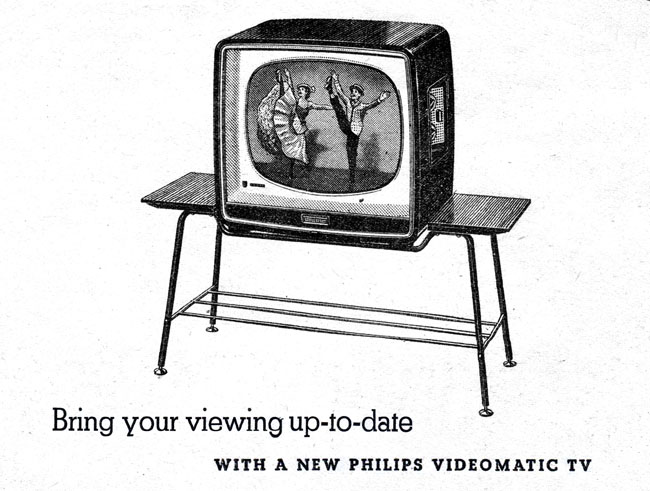 It's upgrade time again folks... or so we're told
Thankfully in Berlin, the UHD content proposition threatened to become a little more compelling.
Amazon went public with its 4K Instant Video streaming service, which will debut on 2014 HEVC-enabled sets from Panasonic, Sony and Samsung from October. As with Netflix, the amount of material likely to be offered will be limited (more on that later on), but at least Amazon's original pilots will bolster the 4K library.
There was also commitment from assorted European VOD vendors. German streamer Maxdome, Pan-Euro Wuaki.tv and Italian broadband channel CHILI were all named as content partners ready to disgorge as yet unspecified UHD TV fare.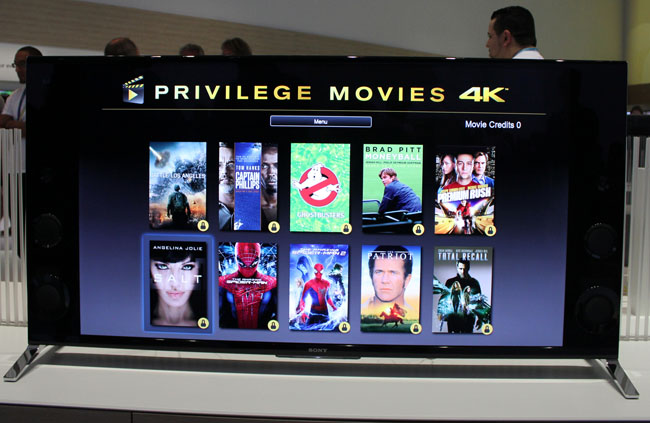 Sony Privilege Movies 4K promotion
Even better, if you're looking to upgrade to a 4K TV this autumn you can blag some native 4K movies for free. Sony's upcoming Privilege Movies 4K promotion will see buyers of any of its 2014 4K tellies given a 500GB hard drive media player containing ten HEVC-encoded titles from the Sony Pictures stable.
The selection comprises Captain Philips, The Amazing Spider-Man (1 and 2), Moneyball, Premium Rush, Total Recall (the crap one), SALT, Ghostbusters, The Patriot and Battle: Los Angeles. Only five of these can be unlocked to view, but that shouldn't matter as only four are worth watching anyway. Unlike the Sony Movies Unlimited 4K download service being operated stateside, this is a one-off deal.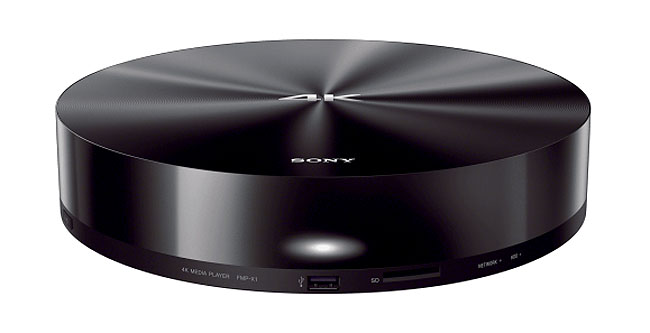 Sony's FMP-X1 4K media player from 2013 disappeared without trace – limited content presumably didn't help but now its new tellies can handle 4K media, so who needs a £400 player with no optical drive?
The breakthrough news, though, was official confirmation that there will indeed be a 4K upgrade to the Blu-ray specification. UHD-powered Blu-ray MKII is now tentatively scheduled for a late 2015 introduction. The BDA (Blu-ray Disc Association) has taken an agonisingly long time to speak out on the subject, prompting many to speculate that the days of packaged media might be over. However, according to Ron Martin, BDA panel member and VP of Panasonic's Hollywood Laboratory Contents Solutions Centre, the spinning disc still has much to offer.
Bandwidth issues will always compromise 4K streaming, he told me: "Netflix 4K at 15Mbps just mandates compromise. In a next-generation Blu-ray environment we'll be looking at anywhere between 50-70Mbps off the drive with an HEVC compression solution. To keep the quality that 4K offers, and the film maker's vision, it has to be packaged media. The compromises that come with 4K OTT streaming services are too great. I'd rather see a really great HD picture than a downgraded 4K one…"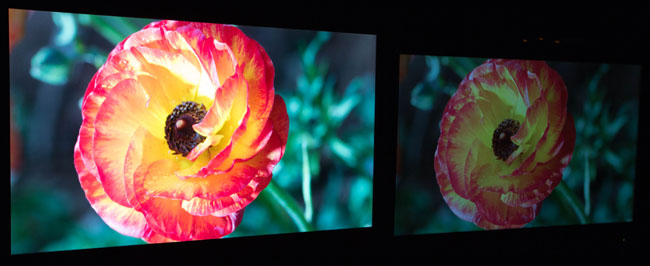 Bright outlook: Dolby Vision display (left), standard display (right)
Blu-ray 4K discs (there is no official name for the standard yet, so feel free to offer suggestions in the comments below) will support 2160p up to 60fps and, I was reliably informed, also accommodate HDR (High Dynamic Range) video for when displays and content become available.
Dolby Vision is one of the leading techologies emerging in the HDR space and the company is busy with partners prepping 4K sets for future release. In hotel room during IFA, Dolby previewed content on modified 4K TVs from both original footage and Blu-ray source material. Currently Dolby Vision viewed on its own PRM-4220 monitor is full HD only.
Dolby argues that Rec 709 (Recommendation ITU-R BT.709) – an HDTV format standardisation drawn up in 1990 is too limiting given what televisions are capable of these days with minor modifications.

Dolby Vision demo - you had to be there, but the second telly to the right is an adapted UHD TV and third bright telly is a Dolby PRM-4220 showing unfettered Dolby Vision
Rather than 8-bit colour used on the RGB channels in broadcast today, Dolby's er, vision is to utilise the capabilities of the camera equipment in used in the industry to widen the colour gamut and deliver a far greater dynamic range with screens capable of 10,000nits. Currently, TVs operate at around 500-1000nits, so you could probably get a tan when watching with Dolby Vision.
The bit depth in Dolby Vision is 12-bits per pixel and can go up to 16-bits per pixel. With some clever codec tinkering 10-bit HEVC (h.265) can be used with the extra 2-bits managing metadata that adds further enhancements. There's backward compatibility in there too and we'll say more on this specification some other time.