20 years of 4K... unsaved
Martin suggests that HDR could prove an even bigger reason to upgrade your old flatscreen than 4K resolution alone. "It's pretty exciting," he says. "We're getting to a point where viewers will have to do a double take, because they'll be seeing spectral elements in a picture that mimic reality. With 4K and HDR, in concert with other incremental improvements, I think they'll look and say: What on earth is that?"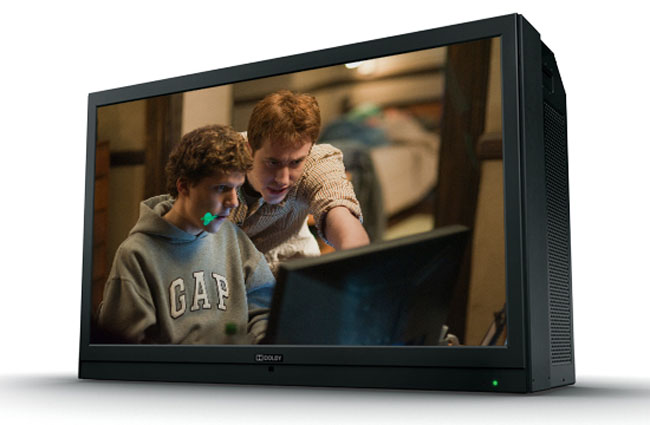 Dolby Professional Reference Monitor (PRM-4220) can showcase the Vision display's HDR capabilities but at £26K it is not intended for domestic consumption, but the tech is due to appear commercial sets next year
All of which is fine and dandy, but doesn't really answer why so little has been happening content-wise. Veteran industry figure Joe Kane, who has been working with Hollywood techies for decades, says he isn't particularly surprised by the dearth of 4K.
A former chair of the SMPTE Working Group on Professional and Studio Monitors, whose production company specialises in producing test discs, he says the post production community were "completely unaware of 2160p coming" and effectively have nothing fit for purpose.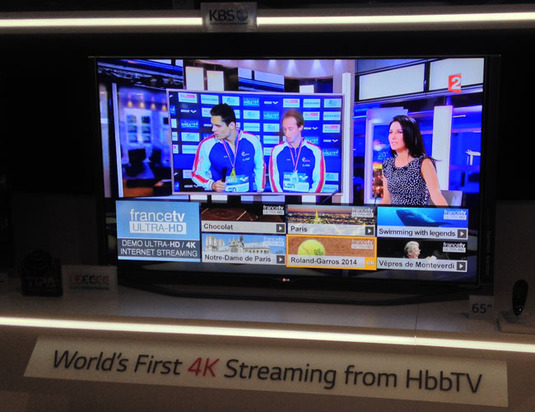 At IFA 2014, LG shows off 4K streaming on HbbTV – a platform popular in Europe
"As much as we've been producing in the 4K format, we didn't store it because nobody thought we were ever going to use it! We would shoot in legitimate 4096 x 2160, produce in 4K but then archive in 2K. We lost everything, because no one anticipated that it was actually going to come."
This helps explain why film studios that have been working in the 4K format for over 20 years, have almost nothing to show for it. "Nobody wanted to save that much data because they never felt it would be used; when manufacturers began releasing screens with 4K resolution, it caught the production world by surprise."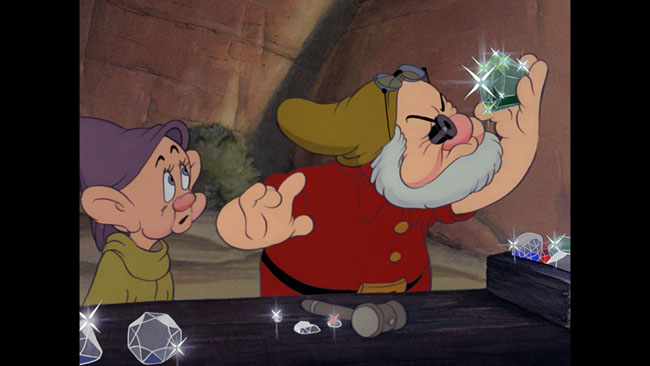 Screen gems: the 4K Cineon files were junked after HD restoration
Source: Snow White and the Seven Dwarfs – Disney
Eastman Kodak released the first film scanners able to scan at 4096 x 2160 resolution in 1992, the belated outcome of an internal 4K scanner development project begun in 1985. The first movie to be processed in 4K was actually the Disney classic Snow White and the Seven Dwarfs, in 1993. "That was scanned into the electronic domain in 4K, processed and cleaned up, then scanned back out to film. The 4K data was never held," confesses Kane.
But what of those sceptics who maintain (wrongly, obviously) that 4K doesn't deliver appreciable benefits in image quality to the average viewer anyway? According to Ron Martin, they simply need to train their eyes:
"We have an engineer in the (PHL) lab who says that while maybe you can't see the difference initially, you can feel the difference. I used to scold him for that, saying that's not an argument, but sure enough after a little while of viewing this stuff when I go back to a Full HD panel the first thing I notice is the pixel grid in the display, and it bothers me."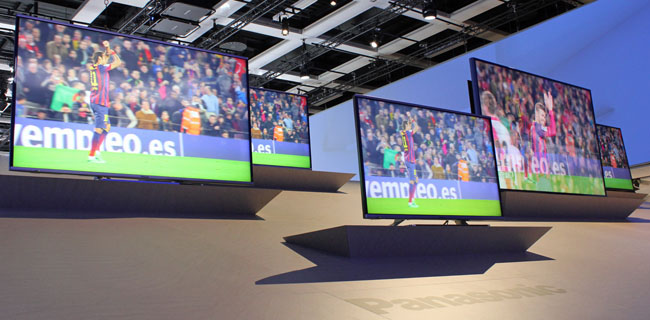 4K Panasonic screens from 40-inches upwards
It's difficult to go back, he argues: "We have a Panasonic AX900 (AX902 in the UK) 4K screen which we have been tweaking up for filmmaker review and I'm amazed how quickly people tune into the differences. They may have been using a plasma at home for five years, but now they'll say they're just not happy with that. I think that attitude will migrate down to consumers who care about quality." ®
Steve May is a veteran AV journalist and senior editor at Inside CI.