Micron cackles as it unveils its chameleonic FLYING DISK KILLER
Flashy beastie barely sips at the juice, too
Micron has a new M600 client SSD that changes flash type on the fly to accelerate writes.
It's an update on the M500 series, we understand, and is made from 16nm NAND instead of the M500's 20nm. There are mSATA, M.2 and 2-5-inch SSD formats available with capacities being 128GB, 256GB and 512GB for the mSATA and M.2 formats, and continuing up to 1TB for the 2.5-inch firm factor.
Endurance is pretty good:
128GB - 100TB written
256GB - 200TB written
512GB - 300TB written
1TB - 400TB - equivalent to 220GB/day for 5 years.
The performance is better than the M550 with 100,000/88,000 random read/write IOPS and up to 560/510MB/sec sequential read/write bandwidth.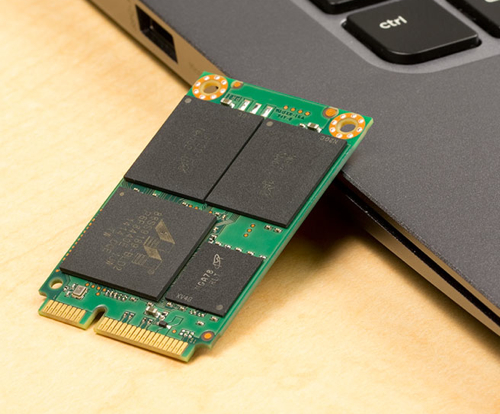 Micron M600 SSD
The dynamic write acceleration "switches NAND cells to behave more like higher-grade flash (from MLC to SLC) on-the-fly, creating a cache that is sized according to drive demands." Power consumption is said to be low; it "draws less than 2 milliwatts (mW) in sleep mode and averages 150mW during active use."
There is AES 256-bit encryption and the device is aimed at tablets, ultrabooks, laptops and PCs as well as embedded applications.
Here's what looks like rock solid incremental SSD innovation; a smaller process device that goes faster and still has good endurance. What's not to like? It is one more nail in the lid of the client computing device disk demand coffin.
Get a product brief here (pdf). The product s available for OEMs and Micron channel customers now. ®