This article is more than 1 year old
Alien condoms. Stuck to the wall. That's entirely normal, y'know
And 3D printed model houses, because they're awesome
100% Design The Maker Movement was out in force at 100 Per Cent Design both inside and outside the exhibition hall, with the vintage caravan of the Maker Library Network was certainly attracting attention.
Being on wheels, it's set to become the first example of mobile Maker Library – and being based at GRAS Edinburgh, it proved its potential by ending up in London.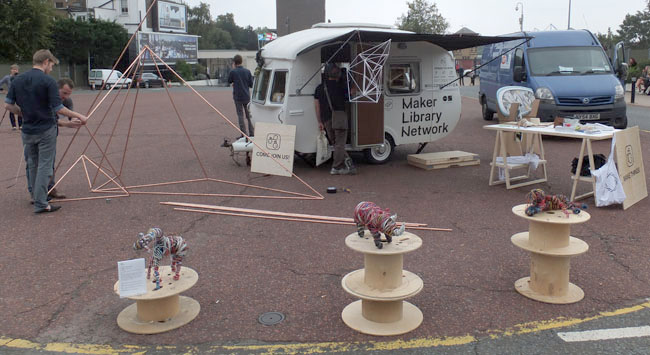 GRAS mobile Maker Library Network
The Maker Library Network (MLN) has the support of the British Council and is an initiative running through 2014 and 2015 to link up young design creatives from the UK and South Africa as part of an international mentoring effort. The Maker Library itself utilises a starter kit featuring a core set of books and an expanding range of designs with online access to a pool of mentors. More from Maker Library Network at their website.
Arckit
Lego for architects, anyone? Arckit offers a similar level of simplicity, enabling the piecing together of scale model buildings without the faff of glue. This modular system allows anyone from an architect, builder, student or even that undying breed, model makers, to visualise designs. The pieces are based on modern panelling used in building and the structures can be quickly taken apart and reassembled.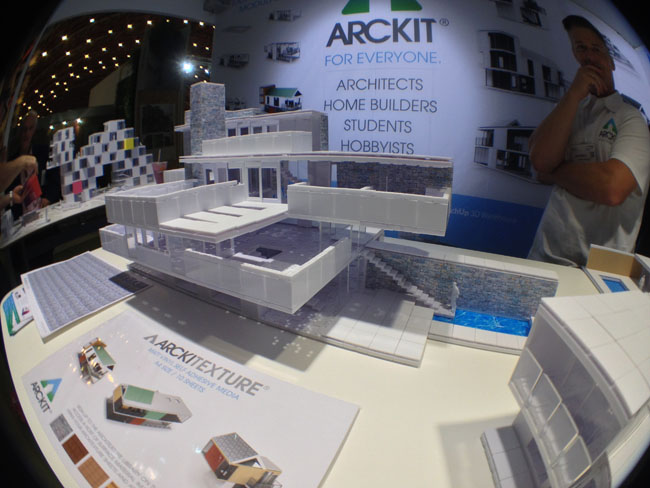 Arckit scale modelling system
Various surfaces are available from the Arckitexture library to download and print to provide realistic looking stone or brick walls and other materials. Compatible with designs made using (Trimble/Google) 3D Warehouse, the various components can be used to create accurate scale models of CAD creations. All you need to do is work out how many square metres the floor area is likely to be in order to work out which of the three kits you need to buy – A60 (£99), A120 (£189) or A240 (£299). If you pick up an Arckit at the show, you'll get a 20 per cent discount on these prices. More info Arckit.
Biotecture
One surface that is literally growing in abundance is the sight of walls covered in plant life in the most unlikely of places. On show there were some companies that deal with incredibly lifelike artificial foliage and some blending a mixture of the two. However, UK outfit Biotecture is committed to keeping things green and pleasant the natural way.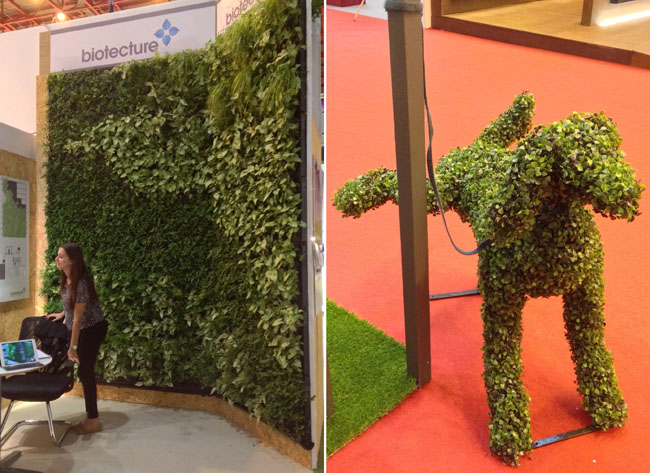 Biotecture wall with real plants and artificial topiary dog made by Fake
Although it's been in business since 2007, the latest development for the company has been the use of sensors to monitor plant irrigation status at over 200 different sites with a member of the team keeping an eye on things throughout the day. If there are any problems, local staff at the site are instructed to sort things out.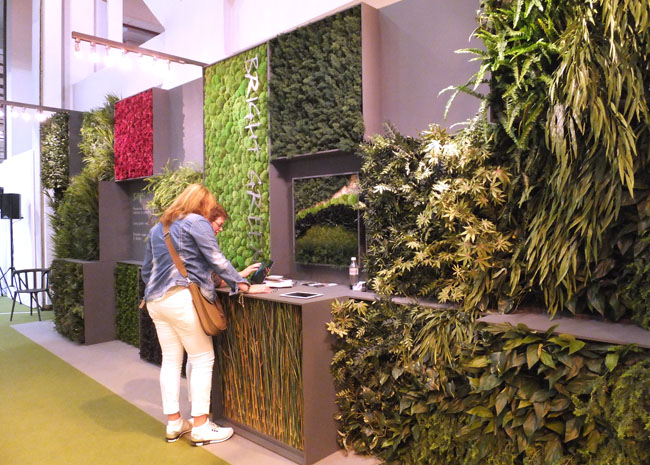 Oxfordshire outfit Bright Green offers a choice of living and artificial walls
While you might think that the roots could become problem, the bod on the Biotecture stand said that the effectiveness of the irrigation means the roots stay fairly contained as they're not having to extend to seek out water and nutrients. More from Biotecture.
Philip Watts Design
Talking of watering, a rather more practical kind of wall hanging comes from Philip Watts whose range of Glink sinks and Gloo urinals come in eight matching colours. Rotationally moulded and made from medium density polyethylene, both units are available with with optional LED lighting.
A design classic? Colourful vessels, the Glink sink and Gloo urinal
Admittedly these aren't new but like all good designs, being both practical and eye-catching, they have an enduring appeal. Glink £134 or £263 (LED),Gloo £247 or £413 (LED). More from Philip Watts Design.
Magscapes
One final wall covering that makes a splash of a different sort comes from Magscapes, the inventors of magnetic wallpaper. There are two different coverings, the MS Plus for use with strong magnets or the MS Lite for lower power sheet magnets with high and low ferrous content respectively.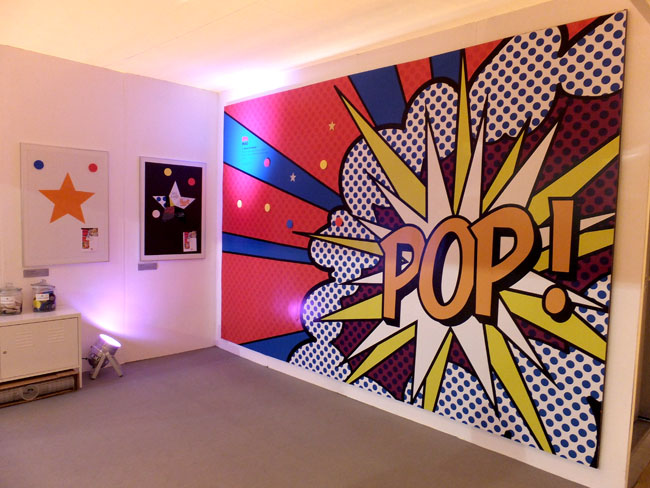 Magnetic wallpaper anyone? But does it make a Faraday cage for mobile recepton?
The rolls can have liner, dry wipe and paintable finishes and the MS Lite has a printable option, which is where the fun starts. As the Magscapes stand you can have a lot of fun printing your own wallpaper, but with a cost of around £30 per square metre you might want to limit yourself to a colourful band across a wall. More from Magscapes.