This article is more than 1 year old
Plucky Playmonaut parties as LOHAN hits Kickstarter goal
Bring on the wenches'n'mead, set course for New Mexico
It's with the traditional portentous drumroll and mighty fanfare of trumpets that we announce we've hit our Kickstarter target to take the Low Orbit Helium Assisted Navigator (LOHAN) mission to Spaceport America.
Thanks very much to all our generous backers, and we're right on the case sorting the magnificent rewards which will soon be winging their way to all of you.
Naturally, we will allow ourselves the indulgence of a light celebration - in the spirit of Ad Astra Tabernamque ("To The Stars And The Pub") - and here's our plucky Playmonaut getting the party started last night with members of his fan club, as the tin-rattling total hit £30k: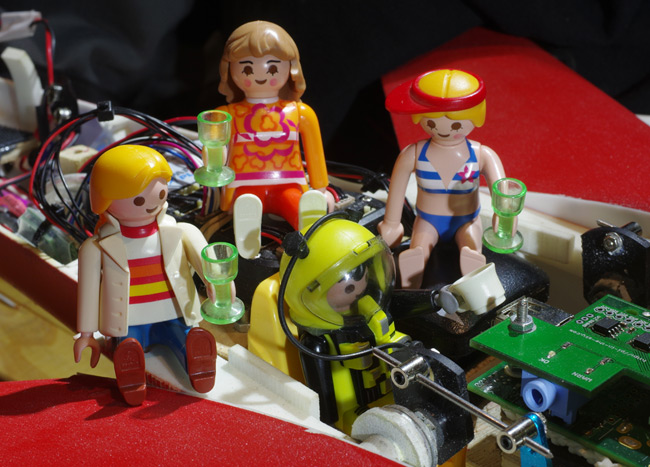 Rest assured, he's back in training this morning, albeit slightly the worse for wear.
So, we're in business, and we'll just remind those of you who haven't yet taken the opportunity to grab a quality Kickstarter reward that our t-shirts, mugs, stickers and tankards are exclusive offerings which will not be available in the future. You still have a tad over two days to flash the plastic before the campaign ends definitively.
If you have already snaffled some kit, then we'll raise a glass or two later to all of you who've helped us advance towards the LOHAN grand finale.®
---
More from the lovely LOHAN:
---