Frugal glass
Apple's investment in the production of sapphire glass is so far destined only for the Watch; the iPhone sticks with ion exchange toughened glass, though it's not clear whether this is still Corning's Gorilla Glass or another brand. Should you manage to crack it, Apple charges only £80 to replace it, versus £120 for the 5s. But while the latter can be fixed on the spot at an Apple Store Genius Bar, the former requires parting with your phone for about a week. (Your nearby backstreet kiosk may vary.)

Generation game: iPhone 5 (bottom), iPhone 6 (middle), iPod touch 5 (top)
What you'll immediately notice about the iPhone 6's glass is that it curves at the edges, seamlessly meeting the rounded back panel rather than being sealed within a frame. Combined with a reduction in thickness from 7.6 to 6.9mm, this makes the iPhone 6 simpler and less cumbersome than the 5s; you wouldn't guess that it's slightly heavier.
The plastic panels that previously ran across the top and bottom of the back, to allow radio signals in and out, have been replaced by narrow grey bands that look like they belong on a sports kit. As ever, precise engineering renders the aesthetically questionable acceptable.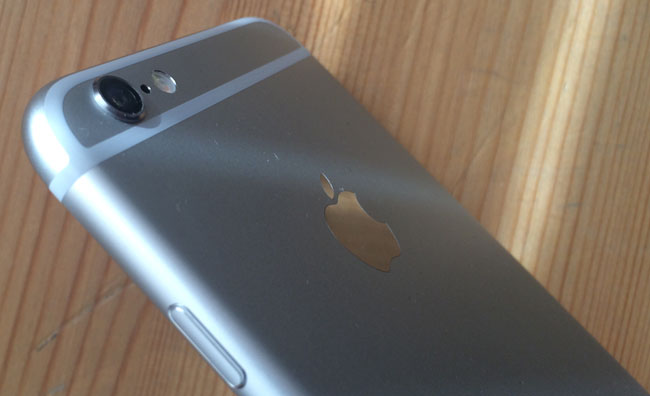 Makes you wonder if Steve Jobs would have let this protrusion pass
The only hiccup is the lens bezel of the rear camera, which sticks out half a millimetre; evidently the selected component just wouldn't fit. This means that if you rest the device on a flat surface, touching the top left makes it wobble, which doesn't affect typing but could interfere with other tasks.
You don't gain much on paper in the way of camera spec, which remains stubbornly at 8 megapixels and f/2.2. But the sensor has been improved again, giving slightly less blotchy results in low light, and the same is true of the front FaceTime camera.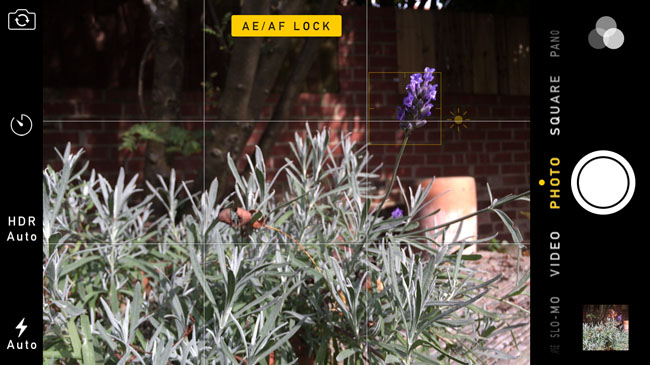 Focus and exposure lock were available on iOS 7 but are more prominent in iOS 8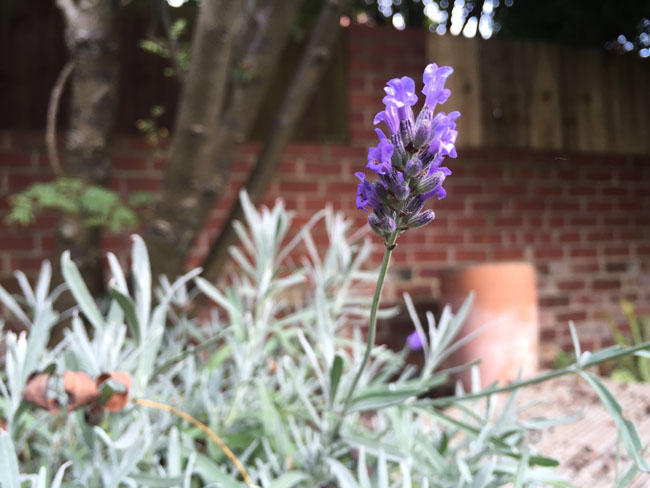 The camera is unchanged in its basic specs from the 5s, at 8Mp, but image quality has been tweaked further
Click for a larger image
Optical image stabilisation, a potentially significant inclusion on the 6 Plus, isn't offered on the 4.7-inch model, but there is a new "cinematic" video stabilisation feature that smooths out bumpy footage. Both video and stills benefit from "focus pixels", Apple's twee name for phase detect autofocus. This means faster and more accurate focusing, again especially in low light, and very effective continuous autofocus for video.
More excitingly, you can now shoot slow motion at 240 frames per second, or one-eighth actual speed — twice as much as with the 5s. Although this is at 720p rather than 1080, it looks great. You can also shoot 60fps at 1080p, but this is offered as a Peter Jackson-style high frame rate option rather than slomo. More on these features in the iPhone 6 Plus review.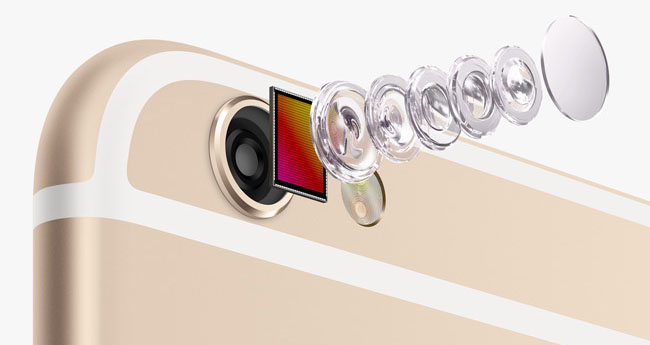 Reserved for the 6 Plus, optical image stabilisation is better than relying solely on digital enhancements
One completely new hardware feature is an NFC chip. This is one of those occasions when Apple has bet against an innovation trumpeted by rivals only to end up grudgingly adopting it, in this case to enable its Apple Pay system. The idea is that you scan in your credit and debit cards, which then appear in the Passbook app. At any till that invites you to touch a contactless card, you touch your iPhone 6 instead, and the selected card is used to pay.
This works by generating one-time codes that are accepted by the bank card processors' back-end systems, and those codes will also work on websites, saving you the hassle of typing in your card details. Initially all this is for Americans only starting in October, but a little bird tells us preparation for the UK is already well under way.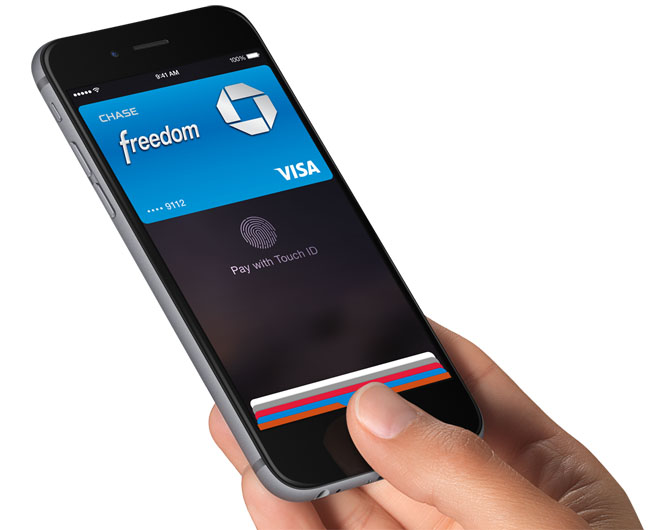 NFC only plays nice with Apple technology for now
Apple doesn't like to even use the term "NFC", and it's not supporting any of the technology's other potential uses, such as connecting Bluetooth accessories with less fuss. Opening up NFC to third-party apps will be a natural next step, just as Touch ID, the fingerprint sensor introduced on the 5s and included on the 6, is now able to authenticate a wider range of actions.
Resting one of your five registered digits on the Home button unlocks the device appreciably faster, and although you can opt for a passcode instead, it's convincingly convenient. Contrary to scare stories, only limited fingerprint data is stored and it's encrypted within the iPhone's A8 processor chip, never shared or uploaded. To prove it, even if you had a 5s, you'll have to train your 6 to recognise you all over again.
Similar topics