Finger trouble
As an object, the iPhone 6 Plus is rather lovely. Its exterior design owes more to the fifth-generation iPod touch than recent iPhones, with a plain back, rounded facets and no frame around the sides. It's not clear whether its "Ion-X" glass is still made by Corning, but it's not dissimilar to the Gorilla Glass used previously; the sapphire material used on the Apple Watch doesn't seem to have proved suitable for larger areas.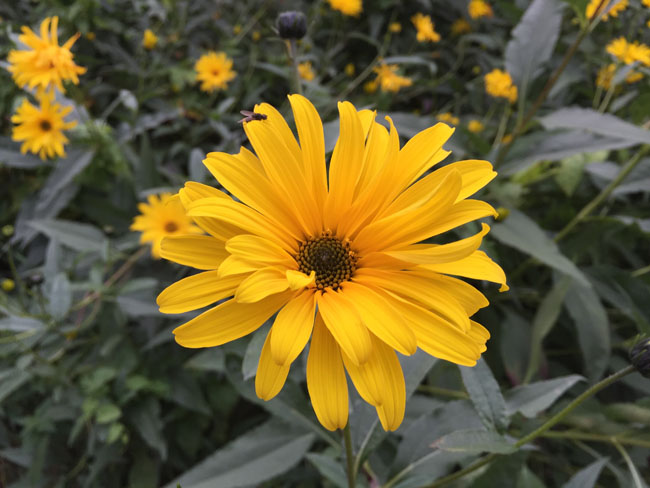 Optical image stabilisation works its charms in low light scenarios – click for a larger image
What's different is that the screen edges curve to meet the case, giving a beautifully smooth feel. Although it's 50 per cent heavier than the iPhone 5s, the Plus is half a millimetre slimmer, and with its larger area that feels wafer-thin.
Unlike the Wi-Fi-only iPod, the iPhone requires non-metallic areas to let its radio signals in and out. This time they take the form of narrow plastic stripes rather than solid panels at the top and bottom of the rear — arguably odd-looking, but subtler. The Sleep button has moved from the top, where it would now be too far out of reach, to the right-hand side, and is tricky to press without mashing the volume buttons opposite. Equally, it's easy to put the phone to sleep while trying to adjust the volume.
As with the 5s, the Home button incorporates Apple's Touch ID fingerprint sensor. This unlocks the phone even faster when you rest one of your five registered digits on it, and besides confirming iTunes payments it's available as a security feature to third-party apps. Apple has also finally relented and added an NFC chip, so once its Apple Pay service reaches the UK you'll be able to wave your iPhone at tills to pay from your existing credit or debit card accounts.
Talking of waving, this is undeniably a less wieldy device. Using iOS's "shake to undo" doesn't feel as patently absurd as with an iPad mini, which is still huge by comparison. But the width is at the limit of what can be gripped by its sides in one hand, and its borders are too narrow to pinch one edge between thumb and forefinger.
You won't be able to touch all areas of the screen without using your other hand. The kludgy Reachability option can help: double-tap the Home button to slide the whole screen halfway down, bringing items at the top closer. But the Home button itself can be awkward to reach for the short of thumb.
In other respects, our comments on the 4.7-inch iPhone 6 and iOS 8 apply equally to the Plus. Its sole additional hardware feature is optical image stabilisation for the camera, which should be particularly helpful for stills in low light.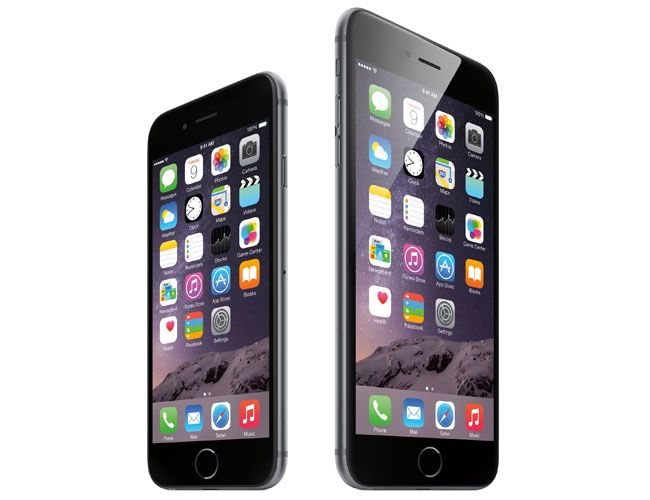 Go large and prepare to adapt to different modus operandi – two-handed use is the norm on the iPhone 6 Plus
The Reg Verdict
If you've been waiting for an Apple phone the size of a Samsung phone, this is it; and even if you've never seen the point, the bigger screen has an undeniable attraction in the flesh. Just be sure to try before you buy, because compared to any other iPhone it's a very different machine to own.
Technically, meanwhile, the 2208x1242 to 1920x1080 scaling is so obviously suboptimal that the iPhone 6 Plus feels like a stopgap, launched to establish a class of device before the technology had been fully worked out. It doesn't seem fanciful to wonder if, like the iPad 3, it might be rather speedily replaced. ®
Adam Banks is editor in chief at MacUser, the UK's longest-established Apple magazine available in print and as a digital edition.

Apple iPhone 6 Plus: GORGEOUS FAT pixel density - but it's WASTED
Apple's 5.5-inch, 1920 x 1080-pixel big screen smartie proves a very different animal to operate and involves some curious scaling tricks as it straddles previous iPhone/iPad formats.
Price:
£619 (16GB), £699 (64GB), £789 (128GB) RRP