Troll hunter Rackspace turns Rotatable's bizarro patent to stone
News of the Weird: Screen-rotating technology declared unpatentable
---
Cloud hosting firm Rackspace has claimed victory over another patent troll, this time not merely by successfully challenging a patent suit, but by actually having the patent in question invalidated.
"Rotatable Technologies is now an ex-patent troll," Rackspace VP of intellectual property Van Lindberg wrote in a blog post on Monday.
"I say 'ex-troll' because its patent, US Pat. No. 6,326,978, has been declared unpatentable by the US Patent and Trademark Office in response to a challenge ... filed by Rackspace."
Rotatable claimed to have patented technology that ensures that onscreen graphics stay right-side-up when you rotate the physical display – basically, the thing that every mobile phone does when you turn it on its side. Rackspace makes mobile phone apps for managing its cloud that use the feature, so in Rotatable's eyes that made it fair game.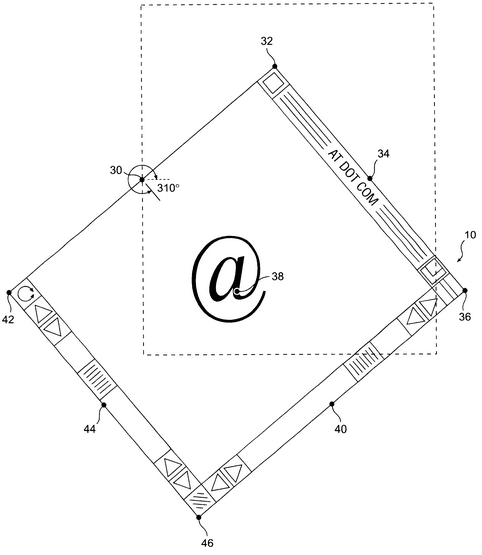 Rotatable's screen rotation 'technology' ... coming to a data center near you (not)
Rotatable sued Rackspace alleging patent infringement, but offered to drop the suit if the hosting firm coughed up $75,000. Rackspace said "no sale," and instead challenged the validity of Rotatable's patent via a USPTO procedure known as Inter Partes Review.
"It's Rackspace policy to not pay off patent trolls, even if it costs us more to fight," Lindberg said.
"Eventually Rotatable offered to just walk away – but we refused again. Just as we promised last year, we challenged the patent and the USPTO invalidated it."
Rackspace wasn't the only company Rotatable had sued, either. Similar suits had been filed against Apple, Electronic Arts, Netflix, Whole Foods, and many others – and now none will have to pay, unless they have already settled.
Rackspace just wishes that more companies would follow its example and fight patent trolls in the courts, rather than caving in. This isn't the first time Rackspace has successfully defended against a patent suit; Lindberg said litigation is still ongoing in several other cases.
"Without changes in the law we believe that the only way to end the plague of patent trolls is by fighting every troll that comes at us – and we encourage all others to do the same," Lindberg said. ®