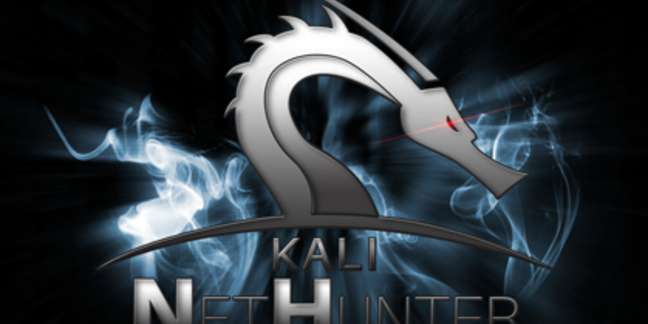 Every hacker's favourite operating system, Kali Linux, has been brought to Google Nexus in a move that brings portable popping to a new level.
Nexus users running the NetHunter penetration testing platform can now launch their attacks including Teensy keyboard and BadUSB man-in-the-middle (MITM) networking attacks via USB human interface device emulation, wireless 802.11 frame injection, and could setup evil access points in a single click.
Nethunter contained the full Kali hacker toolkit including support for software defined radio and the ability to launch a Kali desktop VNC session on Nexus fondleslabs.
"Our NetHunter images support programmable HID keyboard attacks as well as BadUSB network attacks, allowing an attacker to easily MITM an unsuspecting target by simply connecting their device to a computer USB port," the Offensive Security team said.
"In addition to these built in features, we've got a whole set of native Kali Linux tools available for use, many of which are configurable through a simple web interface."
Complex configuration files could be managed through a local web interface which together with 802.11 injection and a pre configured VPN service made it a "formidable network security tool" or "discrete drop box", Offensive Security adds.
Kali was the first open source security platform to hit Nexus 10 and 7 tablets and Nexus 5 phones having being built on the existing Kali (formerly Backtrack) Linux platform which has hit ARM devices since Kali's launch last year. ®
Sponsored: Webcast: Ransomware has gone nuclear