This article is more than 1 year old
Move over, Apple Pay: Tesco trials PayQwiq phone-flash pay app
Mobile payments using QR codes
Supermarket, virtual mobile network and bank that is very bad at accounting Tesco has new way for you to pay for your box of Celebrations: a digital wallet called PayQwiq.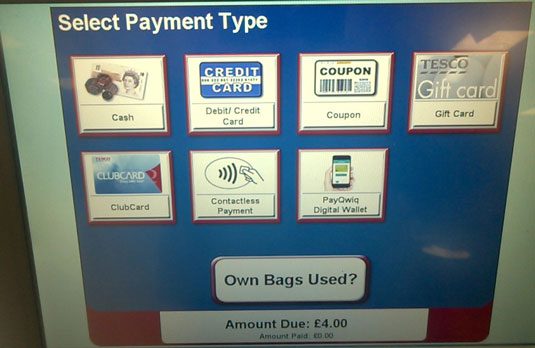 The service, which uses QR codes, is being trialled in Farringdon, the nearest branch to Vulture Central and 15 other Express stores in London as well as 26 shops of all sizes in Edinburgh. Marketing Week reports that it is very much a beta trial and currently only available to a select group of staff.
The PayQwiq service links to a credit card that is entered using the Tesco online shopping service. When you shop in a store you can then go to a self-serve till to scan and bag your goods. When you select your payment option, you can now choose PayQwiq and run the app, sign in with a PIN and choose which card you want to pay with. This produces a QR code on the screen of your phone – you wave this at the machine to pay.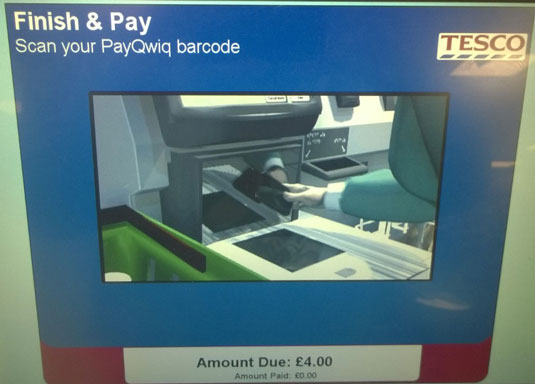 Payment is then taken from the card account – with a daily limit of £400 – and club card points are automatically credited. ®