This article is more than 1 year old
Renault Twingo: Small, sporty(ish), safe ... and it's a BACK-ENDER
It's cute, but a little anaemic
Vulture at the Wheel Forget the Renault Twingo. That was not the car you were looking for. The new Twingo, on the other hand, now that's a different matter.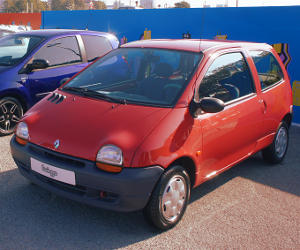 You see, when Renault initially launched the Twingo, it had a bit of a 2CV vibe going: it was cute, Gallic and loved in its native France.
We didn't ever get that in the UK – and if you are in the US this is all completely irrelevant. Go and read something about Elon Musk.
Even the Twingo II is something of a rare sight. With around 20,000 on UK roads, compare that with the VW UP which has sold around three times as many in half the time.
Renault would rather not talk about the Twingo II.
The new Twingo aims to capture the appeal of its frog-eyed ancestor with bright colour schemes and some tricks up its chemise.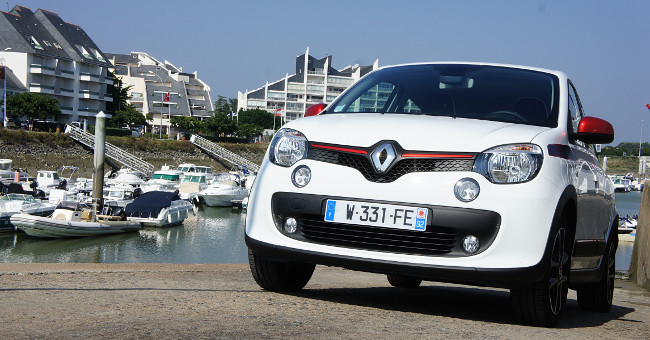 The new Renault Twingo: A nice little runabout
And that's the first thing you notice about it. The new Twingo doesn't feel French. It isn't all velour and softly sprung. It's a city car built for the cut and thrust of dicing with aggressively piloted mopeds around Hyde Park Corner.
Not that it feels willing to get going. The 999cc or 898cc three-cylinder engine, with turbo, was lifted from the Clio, tilted 49 degrees and dropped in the back. It isn't as eager as the Ford 1.00l ecoboost or the manic Fiat Twin-Air. There is a thrum as it wakes up and it needs some very long throttle travel to start to instil some forward motion. Once it's on the way, the hoped-for alertness emerges, along with a light – albeit decent – feel to the steering.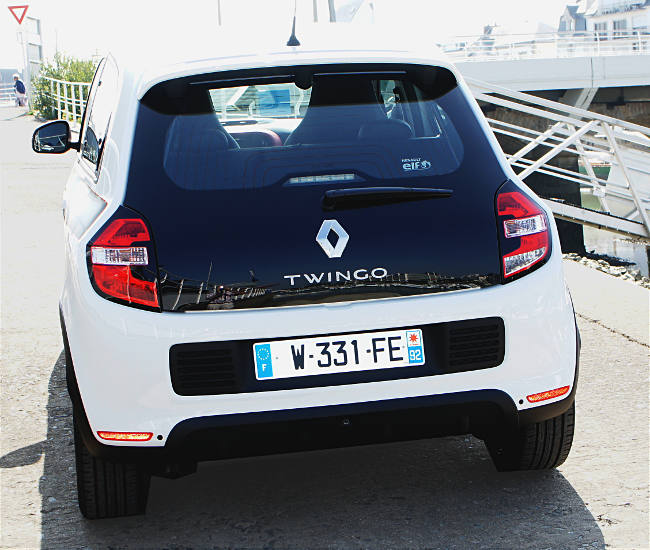 The all-glass hatch on the Twingo is stylish
Then there is the small matter of where that sound is coming from. This is a rear-engined car. For years car manufacturers told us that the front-engined, front-wheel drive car was the way of the future. It solved all the manufacturer's packaging problems and made for more room in the cabin.