The Federal Bureau of Investigations has released a formerly in-house malware-analysing portal to help speed up incident responses and help industry and law enforcement with investigations.
The G-men hope the Malware Investigator portal can let businesses build responses to new malware without such heavy reverse-engineering loads.
Information crime unit chief Steve Pandelides said during the portal's initial launch it would benefit the agency and the private sector.
"After submission, the report can get turned around in a matter of minutes to a matter of hours," Pandelides said.
"It will enable our private partners to protect their company's networks and help our state and local law enforcement partners further their investigations.
"It will also provide the FBI a global view of the malware threat."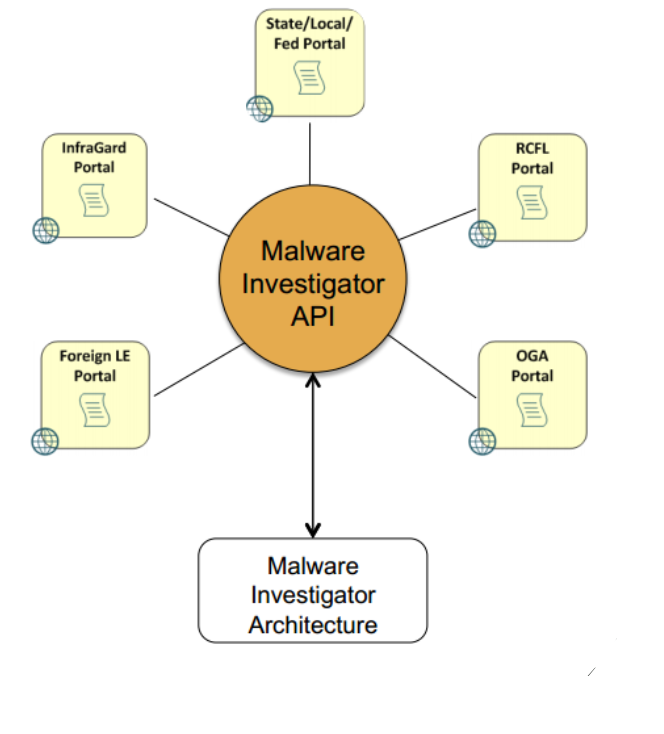 Malware Investigator: FBI
Windows malware submitted to the portal would be correlated against other submissions and the FBI's intelligence to produce reports. It would be expanded to cater for other virus types.
Malware would be analysed in part through fuzzy hashing including section hashing, virus scanning cluster, sandboxing, file system modification and others.
The agency opened API access for organisations seeking to integrate the system into their platforms, and maintained that a submitters' private details would remain undisclosed, the Bureau's Jonathan Burns said at the Virus Bulletin conference in Seattle last week.
The FBI began manual malware analysis in 1998 and over subsequent years had built systems to help store and examine viruses, trojans, worms and bots. The process became automated in 2011 with work beginning on Malware Investigator last year. ®