Hey Brit taxpayers. You just spent £4m on Central London 'innovation playground'
Catapult me a Mojito, I feel an Digital Innovation coming on
The UK confirmed its global leadership in the burgeoning Innovation Consultancy industry with the opening of a "Digital Catapult Centre" in King's Cross, London.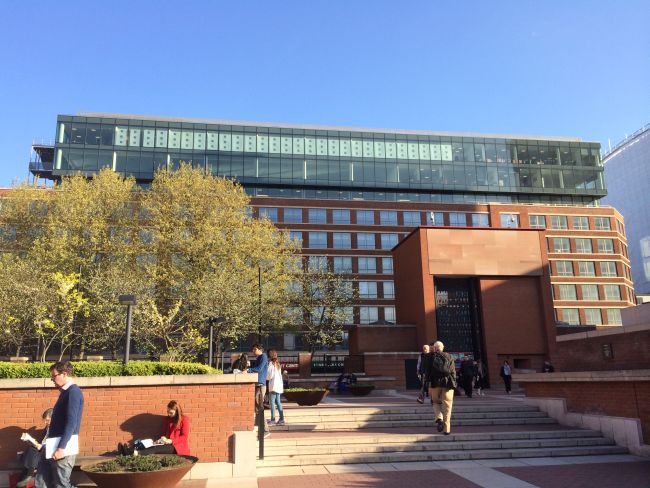 The Digital Catapult at King's Cross
The taxpayer-funded venue cost £4m, we're told, and aims to "unlock four major challenges in the data value chain, helping small data innovators accelerate new ideas to market." The centre is run by the quango Innovate UK, which is the new name for the Technology Strategy Board. Since it changed its name in 2009, it has spent £3bn.
The quango says that the centre is "designed to highlight the fusion between creative and technology, offering space for technologists, creatives, businesses and academia to showcase products, connect and collaborate. It includes state-of-the-art collaboration solutions, innovations labs, development spaces plus a Data Sphere and showcase for the UK's most exciting new data innovations".
As you can see, from these architects' sketches: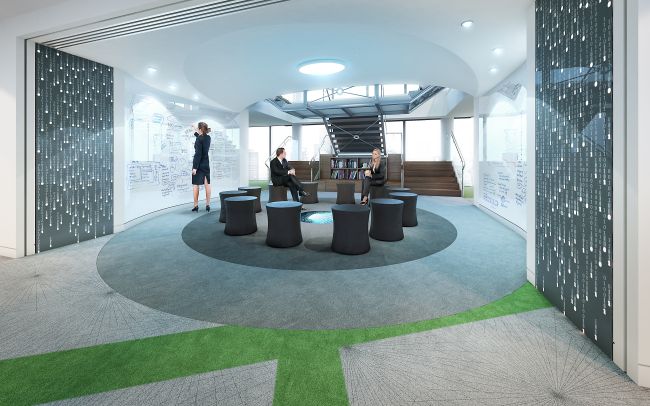 Digital innovators can engage in Knowledge Transfer inside a Collaboration Podule, like this: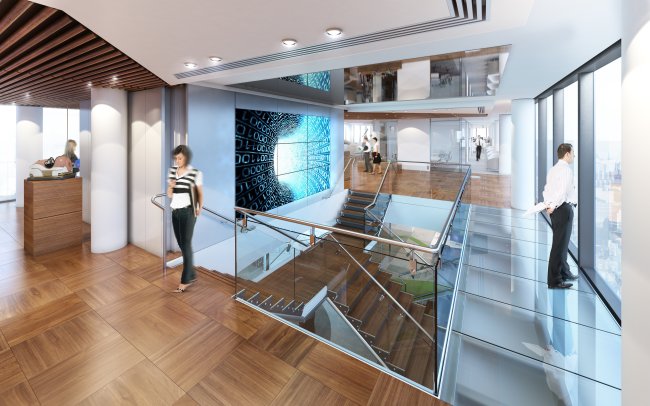 Digital Innovation means lots of time is spent looking out of the window - the Catapult helps here, with full length windows
But why is a lavish public building needed when so much collaborative work can be done online? Broadband means most networking, collaboration, knowledge sharing and "showcasing" already takes place on the internet. Yet the men with the Launchpads and the Catapults seem keen on making grand public statements. The "Transport Catapult" in Milton Keynes, freshly kitted out, spans several floors, and takes up 35,000 square feet. Meanwhile, the Future Cities Catapult will gobble 24,000 square feet of Clerkenwell Green, just around the corner from El Reg.
(The Transport Catapult isn't just an "innovation centre", it's an "Imovation Centre". Geddit?)
The Catapult told us that for the Digital playground, "over the next five years the target is to have meaningfully engaged with 10,000 innovators and small to medium sized enterprises".
More such centres are planned for the regions. Look for a Catapult near you. ®