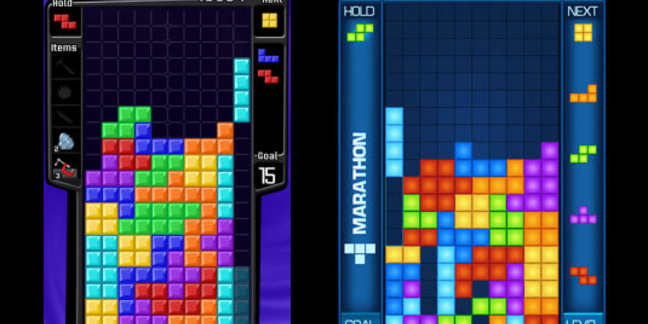 A US film studio has confirmed it is planning to make a movie based on the video game Tetris.
Threshold Entertainment has been named as the developer for the feature length film, according to a Wall Street Journal report.
The company said that the film would not actually be about arranging blocks to form lines, but rather would be a science fiction yarn loosely based on the game. While a story is in place, the company said that as of now the film has yet to be cast or hire a director.
Threshold has done the game-to-film thing before, in the 1990s the company produced a pair of movies based on the gore-fighter classic Mortal Kombat series. The company also runs an animation studio and owns the Blackbelt TV cable channel.
It's unlikely that Tetris creator Alexey Pajitnov had visions of a film franchise back in 1984 when he created the puzzle game. In the three decades since, Tetris has become perhaps the most popular casual gaming title of all time, undergoing countless ports and revisions for just about every games and computing platform out there.
Personally, we at El Reg would rather see a reboot of this big screen Tetris, rather than another video-game-turned-film failure.
While we remain skeptical that a Tetris film will turn out to be a cinematic classic, it can hardly be much worse than the film adaptation of Battleship or the live-action film butchering of Super Mario Bros.
If the Tetris movie isn't quite your thing, you can always duck out of the theater early and sneak into Angry Birds. ®
Sponsored: How to simplify data protection on Amazon Web Services