This article is more than 1 year old
Top 10 SSDs: Price, performance and capacity
Time to consider the solid option?
Crucial MX100 256GB

The MX100 series is the latest drive family from Crucial and the one that has done most to stir up the SSD market in terms of pricing. The successor to the popular M500 series, the MX100 comes in three capacities, namely 128GB, 256GB and the 512GB flagship drive, but is only available in a 2.5in format.
Internally, the only real difference between the MX100 and the M550 (and indeed even the M500) is the type of NAND it uses: namely, Micron's 16nm 128Gb MLC. This smaller process NAND is the reason why Crucial can afford to be so cut-throat with its pricing policy for the range. Even this entry level family has all the encryption and power protection of the M550 built into it. Cheaper than the M550 and just the job for those on a tight budget but you do have to sacrifice write speeds at this price. Our full review (256GB) is here.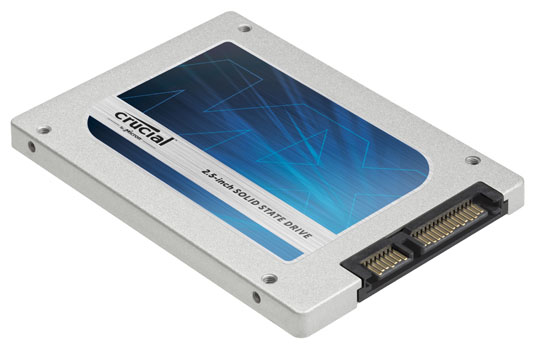 Intel 730 240GB

Aimed firmly at the other end of the market to the 520, Intel's 730 series sees the company return to using its own in-house controller after the LSI SandForce equipped 520, 530, 335 and 330 models, and only comes in two capacities — 240GB and 480GB. This 3rd generation controller (code named Jackson Ridge) first saw the light of day in the DC S3700 enterprise drive but in the 730 there's a twist – overclocking.
Yep that's right. The 730 series' major claim to fame is that it has factory overclocked drives. Yep, overclocked SSDs – whatever next? For the 730, Intel has raised the clock speed of the controller to 600MHz from its original 400MHz and the NAND has been tweaked for good measure too, from 83MHz up to 100MHz, while the firmware has been tweaked to better serve the consumer space. This is all well and good, but the write performance of the 240GB model is disappointing compared to the larger capacity 730 drives and all that overclocking increases power consumption, making the 730 unsuitable for laptops. Our full review (480GB) here.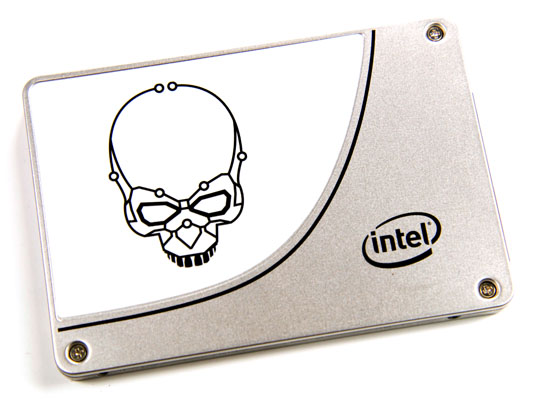 Price £155
More info Intel