This article is more than 1 year old
Top 10 SSDs: Price, performance and capacity
Time to consider the solid option?
Kingston HyperX Fury 240GB

The Fury range of drives are the latest additions to Kingston's popular HyperX product line of SSDs, and are aimed at the entry level gaming segment. For a line-up comprising just two capacities (120 and 240GB) describing it as a range of drives is perhaps stretching it a little.
The 7mm format SSDs use the tried and tested combination of an LSI SandForce SF-2281 controller (a bit long in the tooth now), and 20nm MLC NAND. The 240GB drive uses 16 of Kingston's own branded 128Gbit FT16B08UCM1-34 modules to give it a total capacity of 256GB with 16GB held back for overprovisioning and suchlike. Still, one of the best performers tested and available at attractive price.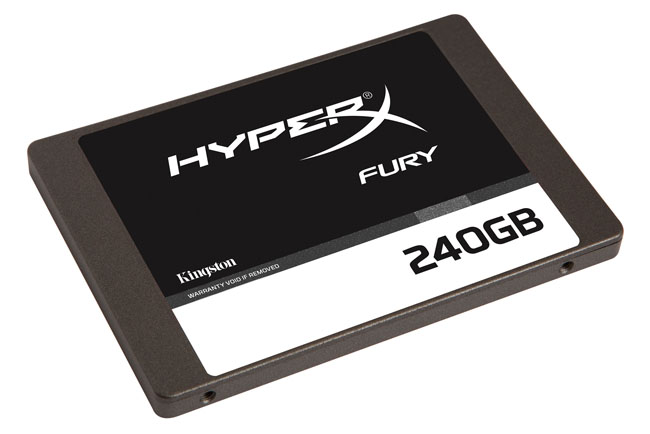 OCZ Vector 150 240GB

The OCZ Vector 150 is the replacement for the company's popular Vector enthusiast drive and comes in 120GB, 240GB and 480GB capacities. Just as its original Vector, the Vector 150 uses OCZ's in-house Indilinx Barefoot 3 M00 eight-channel controller, but matches it with first generation 19nm Toshiba MLC NAND, rather than the 25nm IMFT NAND the Vector used.
In the 240GB drive, there are 16 NAND packages, eight each side of the PCB with each chip containing two 8GB dies. There's also 512MB of cache in the shape of a pair of Micron 256MB DDR3 chips. The drive has AES-256 hardware encryption but doesn't support either TCG Opal 2.0 or IEEE-1667 standards. Certainly a good all-rounder but a tad pricey.